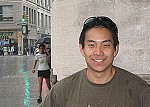 Andrew Y.Park
Currently, you are in the process of releasing your webseries The Hayley Project on the net. Could you tell us in a few phrases what the series is about?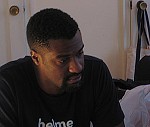 Co-creator Jato Smith
The Hayley Project is about misfit college sophomore Hayley Winters (Rachel Risen) who investigates the murder of her best friend Keira (Michelle Vanegas). The cops label Keiraís case a suicide, but Hayley refuses to believe Keira would take her own life. So Hayley takes it upon herself to track down the murderer. Only catch is, she doesnít have a lot of real-world friends and she knows she canít solve the case by herself. So she flips on her webcam, and video blogs to the world, asking anybody watching to help her solve the murder case.
The series was co-created by Andrew Y. Park and Jato Smith, produced by Dave Evans, Paolo De Dios, Andrew Y. Park, and Jato Smith, and stars Rachel Risen
The series' website, YouTube, whatever else?
The main site for interaction is at http://www.youtube.com/user/hayleywinters. However, we recently signed a deal with KoldCast.TV (http://www.koldcast.tv) so the series is playing there, as well as TiVo and iTunes. We also have a facebook fan page that everyone should join, http://www.facebook.com/pages/The-Hayley-Project/28423917915?ref=ts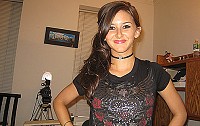 The investigator:
Rachel Risen as Hayley
On the website, you call The Hayley Project an interactive series. How much influence can the viewer have on the series' plot and how much is already mapped out by you?
We filmed everything ahead of time so the main plot is already mapped out, and a viewer wonít be able to change the course of the plot. However, there are two ways in which the series is interactive. First, we filmed several versions of Hayleyís video blog, so that she is able to react and comment back to viewers based on what they are saying in the comments section. In addition, there is a lot of interactivity on the YouTube comment boards, where Hayley (and other characters) responds to the community. While I love the concept of making a true choose your own adventure, the logistics of making that work is very difficult, especially with limited budget and resources.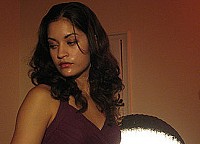 The victim:
Michelle Vanegas as Keira
Where did the inspiration for the series come from?
I loved this concept: What if someone who had no real-world friends had to turn for help to an anonymous community on the web to solve a crime? And what if not everybody in that community could be trusted?

That was the kernel of the idea that really became The Hayley Project. Hayley Winters is an abrasive character with few real-world friends. Quite frankly, some of the web community had a hard time rooting for her early on. But whatís exciting is we get to see her change over time as she learns to embrace the community backing her, and subsequently, learns to work with others in the series who will eventually become her allies.

In terms of other elements of the series, we really wanted to develop a show that was original for the web category. In this case, there was little out on the web that had the tone of a dramedy (comedic elements in a dramatic premise). On top of that, we wanted to create a series that skewed younger and female. Our YouTube numbers show that approximately 70% of our viewers are female, and about 70% of our viewing audience is 13-24. So we feel we did a good job creating a show for a targeted audience.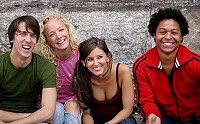 The cast of
The Hayley Project
A few words about your principal cast and especially your lead Rachel Risen?
Our cast is great. We had so much fun filming the series and each actor brought their own style to the project.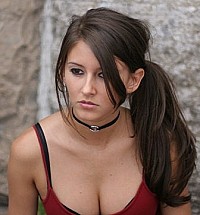 Rachel Risen
Our main actress is Rachel Risen, who does a wonderful job playing Hayley Winters. Sheís fantastic. We always joked that she sort of looks like Sarah Michelle Gellar and thatís why we cast her. But truthfully, she was really perfect for the role and by the time production was underway, she really shaped the Hayley character.
Why did you choose to make The Hayley Project a web-series rather than a feature film, and what do you think are the advantages (and disadvantages) of filming for the web?
The Hayley Project was always only going to be a web-series. The inspiration to create a series was based on the opportunity we saw on the web. And the premise about a girl using an audience to support her investigation was a core element of the story, so we never even considered this for a feature.

In my opinion, the biggest advantage of the web is that filmmakers can reach their audience and get real-time feedback from their viewers. Before webseries were popular, filmmakers had to get noticed by going through the film festival circuit. The problem is that the chances of a film getting 1) into a noticeable festival and 2) getting actual distribution through theaters or TV was near impossible. So the web really opened up the ability to directly distribute to an audience. The downside right now is that the web isnít significantly monetizable for the most part. Most filmmakers should be looking at their web series as a loss leader for future engagements, and not to make a quick buck. Another downside of the web is that with little barriers to entry, thereís a lot of clutter and competition.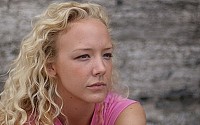 The roommate:
Jessica Warner as Lexi
In the past few years, the internet has become a breeding place for highly original series of all sorts. Do you at all watch other webseries, and which are your favourites?
Iím certainly a fan of other webseries. However, Iíve been so busy with The Hayley Project and my job that I havenít had as much time to explore. But I am a big fan of The Guild. And Iíve enjoyed the parts Iíve seen of LG15, The All-For-Nots, and Drawn By Pain.
At its heart, The Hayley Project is a murder mystery. Why did you choose that genre for your series, and is the murder mystery a genre dear to you?
Iím certainly a fan of murder mysterisa. Who doesnít like a good twisted story? But Iíll admit that part of the reason this genre was picked was because it was perfect for interactivity. We wanted the audience to interact with Hayley and give her their thoughts on who they thought the killer was and why.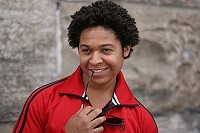 Phillip Andre Botello as Stalkerboy
Despite its very serious topic (murder), The Hayley Project also seems to have spots of humour all over. Would you like to talk about that aspect of the show?
When Jato and I talked about the tone of the series during preproduction, we agreed to create a dramedy, where the premise was dramatic, but comedy was infused throughout. Iím not a fan of pure drama. I find it boring most of the time without enough highs and lows. For me, my favorite shows are able to integrate both dramatic and comedic elements and switch between the two genres seamlessly. Itís not an easy task but you have to have light moments to make the dark moment darker.
You have co-directed, co-written and co-produced The Hayley Project - which part of filmmaking do you like best?
I think after this experience, I realize that Iím more of a writer at heart. I certainly enjoyed all aspects of filmmaking, but I really love the creative process of developing a story and characters.
Any movies and TV-shows that were direct influences on The Hayley Project?
I think Veronica Mars and Buffy to some degree. Iím a fan of strong female lead characters, and I also really like the idea of diverse characters coming together to solve a mystery. I think the tone of Buffy is what we aspired to be most similar to.

Feeling lucky ?
Want to
search
any of my partnershops yourself
for more, better results ?

The links below
will take you
just there!!!

Find Andrew Y. Park
at the amazons ...

amazon.com

amazon.co.uk

amazon.de
Looking for imports ?
Find Andrew Y. Park here ...
Something naughty ?
(Must be over 18 to go there !)

Your filmmaking experiences prior to The Hayley Project?
I had done a number of shorts and a couple of really bad features when I was younger. Letís not talk about that ;)
The Hayley Project is scheduled for 37 episodes. Would you ever consider doing a sequel/second season?
I would love to do a second season but only under the right circumstances. Jato and I funded the first series for relatively cheap, but it took an incredibly long time to execute. For a second season, weíd need to have sponsorship and more dedicated resources to make it worthwhile. The Hayley Project season 1 was a long journey and incredibly rewarding, but we really need to pay the people who work for us the second time around. I do hope that we have a second season though. I really believe the character pieces are in place to have a very fun second season, and I already even have the main premise in mind. Itís ďkillerĒ ;)
Any future projects after Hayley has found her killer?
Future projects for me or for Hayley? Iím sure Hayley will be busy with school work!
Directors and writers who have influenced you?
Iíd say a web series is more along the lines of a TV series in terms of character and story development than movies. In this case, Iíve always been big fans of Joss Whedon and JJ Abrams. Theyíre on top of their game in TV.
Your favourite movies ...?
Fight Club, Braveheart, Se7en, Swingers, Donnie Darko.
... and some movies you didn't like at all?
No Country For Old Men. I just donít get the Coen Bros. No offense to them. Itís just not my style.
Anything else I've forgotten to ask and you are dying to tell us?
Go to http://www.youtube.com/user/hayleywinters - itís a perfect time to catch up on the series. Weíre really getting deep into the investigation and thereís going to be some really exciting and darker episodes coming up. Definitely check us out and join the facebook fan page. Weíd love all the support we can get.
Thanks, Michael, for the interview.
Thank you for the interview!