Your new movie Bad President - in a few words, what is it about, and what can you tell us about your character in it?
It was a fantastic experience to work with the great Eddie Griffin in Param Gill's hilarious feature film Bad President, which premiered at the 2020 Cannes Film Festival. Bad President stars Griffin, Jeff Rector and Stormy Daniels. Param Gill co-wrote and directed Bad President and Eddie Griffin stars as Luther (the Devil), and Param, Eddie, and Jeff Rector as Trump have garnered rave reviews. Robert Amico, Justin Shenkarow, and I play Lutherís minions: Shame, Anger and Misery. Robert is a graduate of the Actors Studio in New York and Justin won an Emmy and Golden Globe Award for Pickett Fences, and both have served on SAG local boards.
It was amazing to work with Robert and Justin. I was a little intimidated before we started filming because of their incredible resumes, but Param held rehearsals before each scene. It is wonderful to work with pros like Robert and Justin because their energy is contagious, and they give you so much to work with. All of our scenes were with Eddie, who is an incredible talent. He would keep us all laughing between scenes, and then instantly become Luther as soon as the cameras started rolling. Jeff Rector does an amazing job as Trump, and director Param Gill is a genius. The screenplay, co-written by Gill and by the late journalist John Buchanan, is based on real life events, so whether you are for or against Trump, you will love this film. Bad President is slated to be released to theaters nationally and internationally in 2021, and is now available on Amazon Prime, iTunes, and other streaming platforms.
How did you get involved with the project in the first place?
I am grateful to my good friend and great actor Robert Amico, who plays Shame and is a producer on Bad President. Robert is the most supportive friend that I have in Hollywood. He came to the RoboWoman premiere and to the Nemesis 5 signing event at Dark Delicacies. He also attended Edward Paysonís Anti-Hero Film Festival with me to watch my film Dark Classics. Robert called me in July 2019 and told me to call director Param Gill about the role of Misery. He had recommended me and Justin Shenkarow for the roles of Lutherís minions, Misery and Anger, and I was hired during my call with Param, who is also genuinely nice and supportive! We all stayed at the Excalibur Hotel in Las Vegas during the August shoot, and the film was shot at a studio in Las Vegas. I became good friends with assistant director Meilani Wenska, who worked closely with Robert in his position as producer during the shoot. It really opened my eyes to all the daunting behind-the-scenes work that must be done on big budget SAG productions. A major highlight of the shoot was attending Eddie Griffinís comedy show as his special guests with the rest of the cast and crew. I am now a major Eddie Griffin fan for life!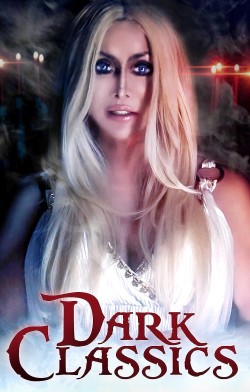 I just noticed it's been 5 years since I've last interviewed you - so any projects you've done in the meantime you'd like to talk about?
A lot has happened in the last five years, all good! I am much closer to reaching my goal of getting major roles in quality projects. I am grateful and honored to have received awards for my acting by international film festivals, including Best Actress for playing Lady Macbeth in Dark Classics at the 2019 LANFA Film Festival, Best Actress for my role as the cyborg Barbie in Dustin Ferguson's Nemesis 5: The New Model [Dustin Ferguson interview - click here] at the 2018 LANFA Film Festival, Best Actress for my role of Naomi in Jared Mastersí Teachersí Day [Jared Masters interview - click here] at the 2014 Shockfest Film Festival, and Best Supporting Actress for Gregory Blair's Garden Party Massacre [Gregory Blair interview - click here] at the 2018 Lucky Strike Film Festival. I have also won eight Best Ensemble acting awards for Garden Party Massacre. In summer 2020, I won Best Actress for Dustin Fergusonís RoboWoman at the first annual Cropseyís Cadaver Awards.
I was especially honored to win Actress of the Year at the 2018 USA Martial Arts Hall of Fame Awards, and I am grateful to Grand Master Dr. Jim Thomas, the CEO of the Awards. I was privileged to serve as Mrs. Golden Global 2018 and as the Queen of the 2018 WIND International Film Festival. It was an amazing experience in 2019 to be the Queen of Petra Deeterís Hollywood Silver Screen Film Festival, and to co-host the awards ceremony with Manu Intiraymi and Marle Schaefer at the historic Warner Grand Theatre in San Pedro. My mentor Aki Aleong was presented with the Trailblazer Award, and Academy Award winner (for Visas and Virtue) Chris Tashima won the Innovative Artist Award.
I am proud of having performed the challenging Lady Macbeth Act 5 Scene 1 monologue from Macbeth in B. Luciano Barsuglia's award-winning documentary A Bard for the Ages: Shakespeare's Timeless Effect [B. Luciano Barsuglia interview - click here]. The scene was filmed by director Craig Railsback and edited by Dr. Renah Wolzinger, and we were so happy with the resulting video that we released it as a short film called Dark Classics. I was honored to win Best Actress for Dark Classics at the 2019 LANFA Film Festival. I play Ashley Flowers in Barsugliaís multi-award-winning psychological horror film Social Distance, starring Vern Wells and Jed Rowen. I am also a producer on Barsugliaís upcoming feature film The Electric Man, starring Eric Roberts, Tom Sizemore, and Vern Wells.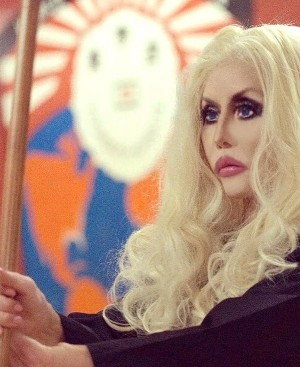 I portrayed the character of Skye in John Reign's war drama Finding Purpose, and I reprised the role of Skye in Reign's big budget sequel Finding Purpose: The Road to Redemption, which won Best Feature Film at the 2019 Hollywood Silver Screen Film Festival. Legendary actor Aki Aleong portrays my father in Finding Purpose: The Road to Redemption, which has received rave reviews. The heartwarming action/drama was slated to be shown nationwide through AMC Theaters before the pandemic hit.
I play Connie in my first faith-based film, Richard Rossiís Canaan Land, which stars Richard and Rebecca Holden of Knight Rider fame. Canaan Land has been accepted for Academy Award consideration and was released for streaming in January 2021. Director Craig Railsback and editor Renah Wolzinger recently filmed me doing the Act 5 Scene 1 monologue from Shakespeareís Hamlet for filmmaker and actor Tony Mardonís The Witches of the Sands, which came out better than we had hoped for. We are immensely proud of the results and may release it as a short film in the future.
I also play the annoying Winney Swinney in a scene with Bishop Stevens in Adam Steigertís The Horrific Evil Monsters [Adam R. Steigert interview - click here], Medusa in Albert Pyunís Cyborg: Rise of the Flesh Eaters, Two Gun Annie in Rick Groatís Copperhead Creek, and Luciferís powerful wife Esmeralda in William Leeís Black Mamba [William Lee interview - click here]. I was honored to be the first card in a new line of Scream Queen Dead Cards from Mark Roberts, even though I mostly work in action, dramatic and comedy films these days. Artist Chris Baldwin has also designed some amazing artworks for me this year.
Any future projects you'd like to share?
I play a Clinical Trial Nurse in Christopher Baizaís film Xmas, starring Christian Calloway and James L. Brewer; a Venusian Warrior named Alcyone in Mikey Tiffanyís television series Time Girl, and an international spy named Ling in Brenda Dalyís comedic web series Mom Squad.
I am excited to be playing Dr. Epstein in award-winning screenwriter Rod Smithís Distortion, which has an amazing, all-star cast including Sadie Katz, Helene Udy [Helene Udy interview - click here], Lainee Rhodes and Tatiana Larrea. Distortion is a mystery suspense thriller, which is based upon lies and deceit and the desire for power. It is the story of five women, who are each hiding their lives behind a distortion of reality. Dr. Epstein is a psychologist, but she is also a Gnostic Witch, who wants the obtain the power of a demon.
My character of Dr. Epstein invites five abused and tormented women to the home of the man who once tortured and brutalized them, ostensibly to cure them of the evil that haunts each of them. But Dr. Epstein herself is shrouded in mystery and may be withholding her own sinister intentions. It is a fantastic role, and I am very honored that Rod Smith cast me! Rod wrote Mayday and Lockdown, both of which were released by Lionsgate. He says that heís wanted to work with me since he saw me in Gregory Blairís Garden Party Massacre. I am very flattered that he liked my work, but my character of Crazy Melanie is the polar opposite of the Gnostic Witch Dr. Epstein!
I have the lead role of Nikki Carter in Walter Hochbruecknerís feature film The Paradise Motel. The film is scheduled for release on Halloween 2021, and follows an abused wife as she traverses Route 66 and escapes to Paradise, which isnít always. The story is a twisty tale of murder and terror in unexpected ways, and I am excited to play the challenging role of the abused wife.
I will also be working with Aki Aleong and JJ Stomp on an action martial arts film in spring 2021, where I will be playing Akiís wife, tentatively called The Assassin Unleashed. I am super excited to be playing a villainess in Michael Dailey and Rod Smithís family film about a mermaid this Summer. The film is called Adrina, and Rod wrote the incredible screenplay. Aki will also have a role in the film as a protector of the children who lives on the beach.
Some of your goals for the future?
My goals for the future are to be the best daughter, wife, mother, and grandmother that I can be. I also want to become the best actress that I can be, and I will continue to study at South Coast Repertory with Matthew Arkin (Alan Arkinís son) and with Shakespearean expert Carole Foreman when the pandemic ends. I am also training online with my Sabumnim Master Rick St. Clair. I have been taking Tang Soo Do for five years, and this year I have learned how to use the Jo Staff and Kali Sticks as well.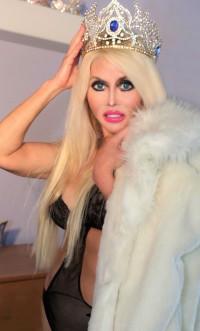 Feeling lucky ?
Want to
search
any of my partnershops yourself
for more, better results ?

The links below
will take you
just there!!!


My main goal in the entertainment industry is to do lead roles in quality feature films and on network and cable television. I have signed with talent agent Diana Carter, the CEO of the Arykas and Ybots Talent Management Company, which is based out of Hollywood with offices in New York City, Atlanta, and London. Diana is a United States Army Veteran and is a force of nature! She is highly educated, with a masterís degree and PhD, and she has been nominated for 2021 Forbes inaugural Top Next 1000, inspiring entrepreneurs on their way to great success. Diana is a high-powered Hollywood film producer, talent agent, casting director, distribution rep and senior public relations analyst. Diana is as achievement-oriented, focused, highly motivated, hard-working, and driven for success as I am, if not MORE so, and I am certain that she will help me get where I want to go!
Your website, social media, whatever else?
My demo reel:
IMDb Pro link:
https://pro.imdb.com/name/nm3148014
My website:
Links:
https://www.youtube.com/c/eyeonentertainment
https://www.facebook.com/dawnaleeheisingactress
https://www.instagram.com/dawnaleeheising
https://www.twitter.com/dawnaleeheising
https://www.linkedin.com/in/dawnaleeheising
https://www.lacasting.com/dawnaleeheising
https://resumes.actorsaccess.com/dawnaleeheising
Thanks for the interview!