Your new movie Visitor - in a few words, what is it about?
Visitor is about a fertility doctor who's developed a new medication that allows women in high risk or even infertile situations to be able to bear children normally. The medication also induces early accelerated brain development which could translate to ultra high IQs in the children. She is in the final testing trials and FDA approval is imminent. But before she can celebrate she begins receiving strange texts from a blocked number. Her attempts to discover who is sending them fails until the "visitor" is finally revealed in the end. The ending, however leads to more questions than it answers and insinuates some rather sinister things to come.
Why set Visitor in an experimental fertility clinic, and your own thoughts about artificial conception, genetic engineering and the like?
The fertility clinic, and the drug as a whole, actually play a much larger role in the feature version of the story, and is the setting for a reason. In fact, part of the controlling idea of the feature version is just because it can be done doesn't mean it should be done. Combine the layers of ambition versus morality, natural selection and even mortality, and there are a lot of hidden layers to consider. This is the metaphorical question Visitor poses that we deal with in the real life issues of genetic engineering, cloning, stem cells, etc. In the fictional case of Visitor, we take the argument one step further by adding an alien element to the story, which will pose ironic solutions to all of those questions. With any luck it will certainly make the audience think.
Your sources of inspiration when writing Visitor?
This is kind of a funny story actually. My producing partner Aaron Sparks sent me a message one day with a link to an article about a celestial event that occurred where a meteor hit and phones close to the event interpreted it strangely and texted folks that they had a visitor and Aaron thought there had to be a film idea in there somewhere. I gave it some thought and the idea started to take shape. And as I normally do, I tried to come up with the worst possible scenario I could think of and the worse it got, the more exciting the story became. It took less than a day to develop the broad strokes and the short was written in a few days. The feature will take longer but will really mess with people.
At least in my opinion, Visitor is a film completely open to interpretation - would you agree to that, and was that your intention from square one?
Visitor was written as a proof of concept idea from the alien invasion subgenre with the intent to leave the audience with more questions than it answers as well as to induce a desire to see what happens next. All indications point to success on that level. There actually are answers to all of the questions which will be revealed in the feature version. But we're very excited the film is having the desired effect on the audience and is getting rave reviews. That should make getting the feature made a lot easier.
As you mentioned, you'd like to expand Visitor into a feature film - so in what way do you plan to expand on the short?
Since the short was done as proof of concept, we will begin the feature version by developing the story of Dr. Price in the first act including the drug's origin source, the "gamble" that pays off for Dr. Price and then progressively build the tension on the unknown elements to reveal the truth in stages and the conflict that results from the revealed truth. It will be a fun thrill ride.
Back to the short - what can you tell us about your directorial approach to your story at hand?
As I do with all of my stories, I work with the actors to communicate the vision of each scene, the subtext and hidden desires of the characters, and use shot selections that would enhance the mood we wanted to set. Then I get out of the way and let the actors do their thing. And as usual, it paid off huge! In fact, the end of the scene with Mrs. Eddings (Gwendolynn Murphy) and Dr. Price (Ashley Maure) was changed from the original scripted version because Gwendolynn's performance demanded it. When Dr. Price exited the room, we kept rolling on Gwendolynn and let her move through the emotions she was feeling. Initially we were going to follow Dr. Price out of the room, but Gwendolynn's performance was so compelling, and really drove home the meaning in her character's life this drug and Dr. Price's work meant for her, that the story was much better served allowing the audience to feel that with her instead of cutting away and ruining that moment. Those are the moments you live for as a director.
Do talk about your cast for a bit, and why exactly these people?
This cast was absolutely amazing. From the moment I saw Ashley Maure's pre-read audition, I knew she was Dr. Price. Her approach to the material was spot on and she just "got it". The same thing with Gwendolynn, who also actually read for Dr. Price and Mrs. Eddings and she reacted to the information as a high risk mom with the subtle subtext of her inner conflict of being ecstatic over finally being able to have a baby versus the sheer terror of the heartbreak she would go through if this didn't work. Both of those ladies killed it. Kim Patel, same thing. Though Kim is actually a nurse in real life, so though she nailed her audition, I didn't even need to see it because I knew that she knew how to handle patients and interact with a doctor she admired. She was my first choice. I didn't actually have a second choice. LOL!
A few words about the shoot as such, and the on-set atmosphere?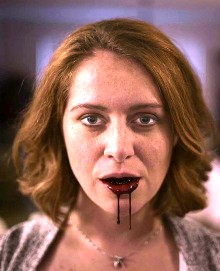 The atmosphere on our sets are always laid back and relaxed. We've been very blessed to work with the same team since the beginning of the horror anthology 2 plus years ago. Jeremy Mitchell is the man, pure and simple. From our first shoot together as production manager, he took it upon himself to keep the set moving while slating, taking shot notes, being 1st AD and anything else that was needed. And our shoots would never be the same without Michael Head, who is not only a world class sound mixer, but also gaffs, grips, PAs, everything. A master of all trades. He's actually an accomplished film maker in his own right and also edits films. Our master makeup and effects guru is Kristal White. She is so immensely talented and her work is astounding. I absolutely love working with her. My producing partner and DP Aaron Sparks is the epitome of professional, and a perfectionist. Which makes him perfect for this team. Sometimes we have conflict, but that is exactly what we need. That means people care passionately about what they're doing and want to make it the best they can be. This was Misti Fields' second project with us as 1st AD, and I absolutely adore her. She keeps us moving and on point and brings issues to us as soon as she sees them, allowing us to take steps to ensure we don't get to post with a huge hole. She totally rocks! This is also Stan Baker's second tour with us as production designer, and his work is impeccable. I've come to completely trust his judgement in set design and the audience loves his work. The creepy Pinocchio statue at the foot of the couch in Visitor was his idea, and every time I watch the film I feel like that thing is watching me. Well done Stan!! This was our first experience working with Kristin Sutton, whom I've known for years. She filled the role of Mrs. Jackson in the opening scene as well as served as our script supervisor. And she was on it from the word go. It was such a blessing having a dedicated script sup and she made us all look good! This was also our first time working with Suzanne Williamson, who served as our on-set photographer as well as PA. She is so talented and took the most amazing on-set shots. You can see them on Facebook and IMDb. We just love her work and are looking forward to the work she's also doing for our next project! Stacey Lea is the other newest member of the family and is quickly becoming my right hand. She served as wardrobe supervisor on Visitor, but when she learned we had an issue with a location, she took action and fixed it. And when we were on set and had an issue with needing someone to fill a role at the last second, she stepped in without hesitation and fixed that. And speaking of wardrobe, she MADE Dr. Price's lab coat patch and the staff's name tags. She thought of everything. Say what you will, but she thinks like a producer. And she gets stuff done. Nuff said! LOL!
The $64-question of course, where can Visitor be seen?
Visitor can be seen on YouTube at this link: www.youtube.com/watch?v=UL7X_S6n950
Anything you can tell us about audience and critical reception of Visitor yet?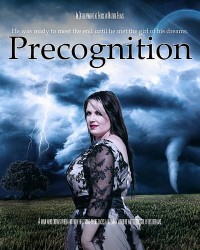 Feeling lucky ?
Want to
search
any of my partnershops yourself
for more, better results ?

The links below
will take you
just there!!!


The response has been nothing short of amazing. All the reviews are saying the same things. Our cast was amazing. The score by our long time composer and close friend Ryo Utasato was fantastic and drives the film, and the post production work by our editor Andrew Greco, sound editor Aaron Rose and colorist Nathaniel Upshaw is simply awesome.
Any future projects you'd like to share?
We have a feature in development already called The Sacrifice we're going to shoot. Plus we've just announced the feature version of Visitor which will begin work immediately. Down the pipeline we also have The Zombie Effect ready to go script wise and in development undersea bullet train thriller The Abyssal Plain, human trafficking thriller The Deeb Web and science fiction fantasy love story Precognition. So we will be busy little bees for some time to come.
Your/your movie's website, Facebook, whatever else?
Website: www.forceofnaturefilms.com/
IMDb: http://www.imdb.com/title/tt5862324/combined
Twitter: twitter.com/f_o_n_films
Instagram: @force_of_nature_films
Anything else you're dying to mention and I have merely forgotten to ask?
Keep a keen eye on Ashley Maure, Gwendolynn Murphy and Kim Patel. I am grateful I got to work with them. They are so talented and I believe they will all be making their marks in much bigger projects to come. It was such a joy to watch them work.
Thanks for the interview!