Although we have talked about this before [click here], do bring us up to speed: Your upcoming movie Eyes Upon Waking - in a few words, what is it about?
Eyes Upon Waking is a passion project, told from my heart, about the disease of suicide and how it is misunderstood by society. This film uncovers the darkness in the minds of those who suffer from their emotions, yet shows how light can be found with the right kind of help. Those who are lost to us cannot be returned - I want to bring awareness of what they went through to those they've left behind. It is for any person with a friend or family member who has taken their own life, and is left asking why.
This adapted screenplay is inspired by a true story (my story) about one woman's struggle to come to terms with her own existence. This film has garnered a great deal of interest from a wide range of people - not only those who identify with the main character's search for understanding within herself, but others who have lost people close to them and want to understand why. The story is told with a surprising amount of humor, which keeps it entertaining while giving the audience a break from the drama. The target audience includes artistic-minded individuals as well as straightforward-thinking, everyday people who don't know what it's like to suffer their emotions. The appeal of the story is that it exposes psychological issues still mostly hidden throughout society yet everyone in the world either knows someone who's experienced these things, or felt this way themselves. When simply being alive is a life-or-death struggle, people are drawn to that conflict, and want to know what will happen with these characters.
Teaser Trailer: http://youtu.be/pawnIQll2Tw?list=UUkUSj-3oAH9bJmS3Uhr5XxA
"With this movie, I hope to open up society's eyes by changing the stigma so we can finally move forward and talk about this disease openly" and to start saving lives!
Tag: Life doesn't always end... just because you want it to.
Logline: A woman must come to terms with her suicide attempts while spending several days in a psychiatric ward.
Synopsis: Taren Foley survives her second suicide attempt within a week, and is sent from the ER to a psychiatric hospital for three days of observation and analysis. Quickly realizing she has no intention of taking her life in the future, Taren alienates herself from the patients and staff, biding her time until she can be released. When circumstances force her to remain locked up all weekend, a compassionate Taren makes an effort to help her fellow patients with their issues, unaware she still neglects her own. By the time she is released on Monday, Taren has yet to feel better about her life, but there is hope that one day, she might.
With Eyes Upon Waking, you set out to "help change the stigma of depression" - care to elaborate?
Since the last time you and I spoke things have changed tremendously, I had no idea what an impact I was doing with this film. I had more strangers reach out to me sharing their stories and I realized I had a bigger mission in getting this film made. Here is another example of an e-mail I just received:
Hi Jennifer! The trailer made me cry. Sob actually. I suffer from depression and am in the public eye, so I've had to keep it on the down low because of the stigma around mental illness. Sad. But as you know, true. My depression came on full blast 7 years ago. Blind sighted me. I didn't know what it was and thought I was going crazy. I've finally been ok for one full year. It's a huge milestone!
The trailer hit me hard. I've never seen anything that conveys how I feel. I've watched documentaries, read articles... there's always an aspect I can relate to, but no one ever seems to capture the bigger picture. People understand physical pain, but they can't comprehend emotional pain. So they judge. And then you feel even more lost on top of the pain you already feel.
So with this film and telling my story, I can reach a wider audience by trying to change the stigma in the way of just getting people to talk about it because they can relate to my film and getting society to recognize that this disease does exist. A lot of people don't know this, but I am a second time cancer survivor and as long as I am alive I will fight to continue ways to get this message out there!
Since Eyes Upon Waking is about your own experiences - how hard was it to go through the process of putting all of this into words? And how hard was it to share your experiences with your writing partner Andy Golub?
I've met my share of bottom feeders as I call them. Eyes Upon Waking has been getting a lot of press since I started this mission in 2010 and I'm thankful to that. But going through this process of writing my story, and having to re-hash it with my co-writer Andy Golub has opened up doors I thought were closed. I don't mind doing that as long as I'm making a difference, but it has pulled a tremendous strain on my health and mind frame. But that is ok as long as I know I can be a voice to help others. Putting this all into words was actually the easy part because this screenplay is 85% true word verbatim and by writing this it has given me some sort of closer. The bottom feeders just keep coming out of the wood work because this film is getting a lot of attention and I guess every filmmaker eventually has to go through this. As I see it, they just give me more strength to continue on and not fail because I refuse to let their discouragement take away all I have achieved so far.
One might want to point out that while Eyes Upon Waking is about very grave issues, it does also have its fair share of humour to it. So do talk about the more humourous aspects of your movie?
I love that you're bringing the humorous aspect into play. When my quest first started April of 2013 to film part of this I had a couple of options; Film various parts of the film and re-do what we filmed for the feature or film what I knew could work by taking my personal money of 30k and shooting the power of the film by filming the first 5 pages. This way we don't have to re-shoot and the audience can see what the film is about from the beginning and hopefully show the production value. By taking my own money and doing it this way, I was able to lock in Section 181 which is a 100% tax break to all big time investors moving forward. Also then all we need to concentrate on is filming 90 percent of this because I was also able to film some of the flash back scenes while on location.
The humor does not come into play until we film what happens to Taren once she is transported from the hospital to the facility and comes across Carlos. Carlos is one of those suicidal repeats but his charisma shows the light heartedness of things and actually helps to bring Taren out of her shell. Even the entourage moment with several patients stating their story and what meds they are on has humor in it. There is also a wonderful moment with Taren and Dennis with Dennis making a joke about his eyeball missing from what he has tried. Mrs. Kelly is an altimeters patient that brings out the human side in Taren and Maria is a god send to Taren but also opens her eyes and to why she wants to no longer give up but continue to fight. I had about 28 people, strangers read this screenplay that suffer from depression to get their perspective and everyone of them has mentioned a completely different scene that has affected them. That just tells me I did my job right.
What can you tell us about the intended look and feel of your movie?
I guess the best way to describe this is with as much realism as possible, The comparisons to my film are: Boys Don't Cry, Good Will Hunting and Nebraska. As long as we keep it from Taren's perspective and truthful we are doing our job.
Do talk about your projected cast, and why exactly these people?
As a filmmaker you always want to get the best of the best when making your film. Well at least the way I do things. Some of the actors I reached out to I already worked with and knew they could pull this off. The others I needed to audition actually reached out to me and blew me away because they either suffered from this disease or knew someone close to them that has taken their life and just brought more to this film with their stellar performances. When I started putting this together 4 years ago I had so many named actors in mind, but as things progressed and I realized to get this done, I would have to use my own money or try to fund at a lower budget, I realized having many named actors was not what was going to make this film great. My audience are people that suffer from this personally and are everyday great people. So hopefully by bringing in a cast of unknowns will add to the message and not make a distraction if they were a named actor. I don't want this to be compared to Girl Interrupted - though that is a great film, Eyes Upon Waking is so much more. Very truthful and raw, nothing like this has ever been made before.
Your project has of late found quite a few prominent supporters of late - care to talk about them for a bit?
All I can say is I'm appreciating that this is reaching a wider audience and am over whelmed by their support.
You have filmed the first 8 minutes of Eyes Upon Waking earlier this year, right? So what can you tell us about that shoot?
That first 8 minutes was the hardest thing to shoot as an actress. Mainly because we shot at the same location where my dad found me the second time in his house and I had to relive that exact moment that took place 12 years ago. My crew was very confronting. Don't get me wrong, there are still some moments that are personal that have not been shot but going back to the place where I first took all those pills and sliced my wrists was the hardest. I just zoned out and forgot I was surrounded by 10 people filming the exact moment on how it first happened. I would not recommend this to any other actor to try and recreate. I had a reporter from one of the local papers on set when this took place and I'm sure I freaked her out. End of day the realism is there hence why so many can relate to what they have watched so far, so I guess I did my job right.
You are currently in the process of raising funds for Eyes Upon Waking - so what can you tell us about your fundraising efforts?
On June 28th we had a fundraiser in Tucson to bring out the awareness of depression and I was able to get 13 bands to participate and Fat Tire and Nimbus donated some kegs of beer. Also some local establishments donated about 1k for time, drums and products for the silent auction. I was so amazed by the turn out and the locals sharing their personal stories in dealing with depression.
We were able to borrow a 501C3 from Big Brothers Big Sisters of Tucson to help make this happen. The proceeds from the silent auction went to them. It was a huge success and some of the band members I had no idea suffered from this disease came out to tell me their story. Some even let me put them on tape with their story for this event. I also had several emails from people that attended asking me to give them an interview or to help collaborate in some way with them to continue making a change, truthfully I had no idea I could make as big as an impact at this event as I did.
The money I was able to raise what went into the production and got us a little further but we still need funding. I still have a ways to go and have a crowd funding campaign through Fan Backed. http://www.fanbacked.com/c/eyes-upon-waking-help-change-stigma-depression/
Designs by Kay https://www.etsy.com/shop/DesignerKayStyle donated over 5k worth of jewelry and crystals for this crowd funding. When you go on the site click the Rewards under the video and you can see 50 items displayed. Example, Kay donated a pocket watch from the 1800's that they refurbished at a $295 value that I am able to promote at a much lower donation suggestion with the magnet, DVE, T-shirt and other. The jewelry and money clips and belt buckles will all make great Christmas items and the donations go towards getting this film made. There are also several film footages from families talking about depression personally and interviews from some celebrities that believe in this project. A lot of love and support has been given.
One of my actors Chris Valenti (playing Ferdinand) took it upon himself to do another fundraiser in Los Angeles with fellow named comedians on August 10th. So far (pending availability) includes Bil Dwyer, Kira Soltanovich, Saleem, Melinda Hill, Jerry Corley, David Conolly, and Graham Elwood... as well as magician Alan Bursky. Wendy Liberman wanted to be part of this but with the pushed date now has a scheduling conflict but is still a supporter.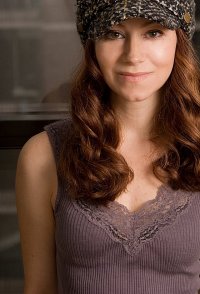 Feeling lucky ?
Want to
search
any of my partnershops yourself
for more, better results ?

The links below
will take you
just there!!!

Find Jennifer Scott
at the amazons ...

amazon.com

amazon.co.uk

amazon.de
Looking for imports ?
Find Jennifer Scott here ...
Something naughty ?
(Must be over 18 to go there !)

Once your funds are raised, what's the schedule, and any idea when and where the film might be released onto the general public yet?
Right now we're set to go into full production on September 8th. So far I was able to secure a loan of 90k but still need 50k to make this happen. I'm hoping to not delay things but if need I will postpone a couple of weeks so we're not compromised. I have come so far and why compromise production if we have to wait a little longer. We do have distribution in the US (250 US screens, VOD, Netflix, Airplanes and Cruise Ships), I have talks with Canada and International but am putting that on hold to concentrate on getting the film made first.
Any future projects beyond Eyes Upon Waking you'd like to share?
Right now you can view my production page at http://www.openeyesprod.com/openeyesprod.com/Projects.html to see what is on the pipeline.
Your/your movie's website, Facebook, fundraiser, whatever else?
All my info is here:
http://www.imdb.com/name/nm2157090/
https://www.facebook.com/EyesUponWaking
http://www.jenniferscottactress.com/Jscott/News.html
http://www.fanbacked.com/c/eyes-upon-waking-help-change-stigma-depression/
Anything else you are dying to mention and I have merely forgotten to ask?
Only that I really appreciate your belief in me and this project and to all out there reading this, every little bit helps with your donation. This is a very important project and I'm just one person trying to make a change. Depression = PRESS ON
Thanks for the interview!