Your new movie Salient Minus Ten - in a few words, what is it about?
Salient Minus Ten is a sci-fi/horror short film which is a cerebral foray into the darker, more disturbing, side of science fiction.
Synopsis: Adam Harper (Alan Austen, Star Wars: Episode V Ė The Empire Strikes Back) is an average man. And on an average day he suddenly finds himself catapulted into the strangest, reality-changing game... a game of time and chance, where the stakes are a matter of life and death.
What were your sources of inspiration when writing Salient Minus Ten?
I wanted the film to have a 60ís or 70ís retro sci-fi feel to it, I quite often watch programs and films of those eras, so stylistically Iím sure there are influences there, however the film isnít supposed to resemble anything else. The main plot idea for my film came about after a vivid dream, which is why it is very dreamlike in nature. Other people have suggested it reminds them of The Twilight Zone, The Outer Limits, early Doctor Who, The Prisoner, and The Quiet Earth just to name a few! I think with these comparisons Iíve probably successfully managed to convey the retro feel I was going for.
With Salient Minus Ten being a science fiction movie of sorts, is that a genre at all dear to you, and some of your genre favourites? And what can you tell us about your movie's approach to the genre as such?
Iíve been a watcher of science fiction since the age of two (naming my first soft toy after Star Trekís Montgomery "Scotty" Scott), so yes itís definitely of great interest to me. Iím a fan of near future sci-fi stories mainly, and I definitely wanted my film to have that near future feel that many retro-television series and films did. I chose to film the opening shots at the Barbican Estate, London, which was built between 1965 and 1976, and is extremely futuristic-looking. The props, score (by LA based composer Eric Elick), sound design (by Chris Collier of 24 Foot Square) and colour grade then helped further convey that vintage feel.
Salient Minus Ten is a tad surreal in its narrative and leaves quite a bit of its plot unanswered/open to interpretation - was this intended from the beginning or has there once been a more concrete version of your story?
The intention was to make a surreal film. As the filmmaker, of course I know what the plot is and why Adam is on this journey. The story to me is concrete, and the abstract nature of it is integral to that story. As mentioned above I was aiming for a dreamlike state. These days you canít get away with arthouse pieces in mainstream film and TV as much as you could in the past, but as an independent filmmaker I have the ability to tell the story how I want to artistically. Then hope that festivals and audiences like it!
What can you tell us about your directorial approach to your story at hand?
As I wrote my film I feel itís easier to interpret it visually, certainly as I had a very specific style in mind when I scripted it.
When it comes to cast and crew my first instinct it to work with people who are on the same creative wavelength as me, it makes the process much easier. As a director I like to do just that, direct but also see what the cast or crew member delivers. You have to remember you are working with creative people, and part of their involvement is that they take your direction and give something back that fits that, but also hopefully has its own creative flair based on their style, technical expertise, and experience.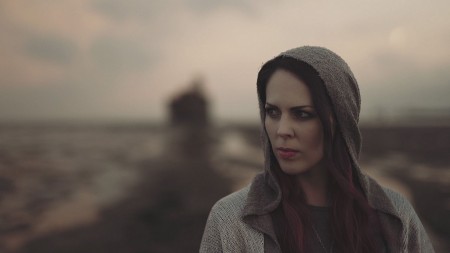 With actors I like to set the scene and provide guidance and boundaries, but I want to see how the actor interprets the character personally, and if thereís something else they can bring to the table. With crew, for example, sound design is a dark art to me, itís something both creative and highly technical, and I know I would not be able to do as good of a job as a professional sound designer. So on Salient Minus Ten I gave my sound designer Chris a guide sheet specifying the feel I was looking for based on the sound design from other films, and what I wanted the film to portray at certain points - where score should come in, where sound design should be the focal point from an auditory perspective etc.
The sound for the film is actually entirely recreated in post, which most people arenít aware of. It took Chris an incredible amount of work to do that, and if you listen you can hear the sound design has a dreamy quality to it. Chris checked in with me along the way, and once heíd put the majority of the sound design together I went and sat with him for half a day so we could get the final effects and levels right for both the stereo web and 5.1 theatrical versions of the sound design.
Salient Minus Ten has been shot in some quite breathtaking locations - so do talk about those for a bit, and what was it like filming there?
The Barbican Estate is one of my favourite buildings on earth, itís truly stunning. It was fairly pricy to shoot there (for an indie filmmaker), and I had a little difficulty convincing the film office that I really did only want to shoot a scene of a man walking along with a coffee cup and nothing gory or horrifying, but it was absolutely worth it, and Iíd love to shoot there again.
The woods, as beautiful as it looks you can imagine how it might be to hang around in the middle of nowhere for hours. We shot as quickly as possible, and one of the scenes was actually filmed in near dark! We used a Sony A7S II mirrorless camera to shoot most of the film, which thankfully is able to shoot some lovely footage in minimal light. Also, having the very accomplished and well known cinematographer Philip Bloom on board as DoP did help with getting all the shots needed as quickly and efficiently as possible, and of course the footage he shot is truly stunning.
The beach scene is particularly lovely as we shot it at sunset, which of course meant we had to work very fast as the light changes incredibly quickly. These scenes are set on an alien planet, as you may be able to tell from three moons, so the light really helped make that more effective. As beautiful as it may look you canít actually walk on the sand, which in reality is silt (basically thatís quicksand). If you do walk on it you will sink, and thereís a good chance youíd be stuck when the tide comes in!
You play a key role in Salient Minus Ten - so what did you draw upon to bring her to life, and have you written her with yourself in mind from the get-go?
Yes, I wrote ďThe WomanĒ character for me. I think because Iíve been front of camera so many times in the past my fans do want to see me on screen in some capacity. Itís an integral role, but thereís actually very little screen time and shots involved. I wrote her scenes mainly within the beach location as a solitary character so it didnít interfere with the rest of the shooting schedule. She speaks telepathically so I didnít have to worry about lines with everything else going on. If anything, imagine this character as being a little similar to Q from Star Trek: The Next Genearation. Sheís playing games with people from other worlds for her own personal entertainment.
What can you tell us about the rest of your cast, and why exactly these people?
I cast Alan Austen after holding an audition day in London. He was the best fit for the role, and had worked within the sci-fi genre multiple times. His subsequent performance on location was second to none. Iíd actually met Alan at an earlier date at a sci-fi convention where we were both autograph guests. Heíd retired from acting for a number of years, but was able to fall immediately into the role and pull on years of experience and training when the time came.
The rest of the cast Iíd worked with before in some capacity. Chris Hampshire and Beric Read had both played roles in my previous award-winning short film Seize the Night. In a role reversal Iíd worked with Samantha Oci previously, as cast member in a production she was directing. I knew Samantha would be able to take direction well and understand the front of camera dynamics as a very astute filmmaker herself. After a while, and working with people previously you get a feel for what kind of role they might perform well in, so no casting session was required there.
Do talk about the shoot as such, and the on-set atmosphere?
The atmosphere was great! I think of my cast and crew as my filmmaking family. As mentioned Iíve worked with many of the people involved both in my own projects and other projects previously. We all got on and had a good time in the pursuit of creating something we could all be proud of. I consider myself very lucky to have such wonderful cast and crew that believe in my projects, and of course believe in me.
The $64-question of course, where can your movie be seen?
I have a small run BBFC 15 rated DVD release with professionally artworked and printed DVDs, which come region free, autographed, and packed up as a double bill with my last festival short film Seize the Night. I would encourage anyone who wants some lovely memorabilia, and to own a copy of the film, to purchase a DVD from my Etsy store. Itís also available to view online via my YouTube channel, and it would be lovely if anyone watching the film with a YouTube account could please like the video itself and subscribe to my channel, it all helps support.
Anything you can tell us about audience and critical reception of Salient Minus Ten?
The film began its festival journey as part of the British Horror Film Festival in 2017, which saw its world premiere take place in Cineworld Leicester Square. It went on to play at festivals including The Dark Side Magazineís DarkFest, Starburst Magazineís Media City Film Festival, Rue Morgue Magazine and Unstable Ground's Little Terrors, Screenland Theatres and Downright Creepy's Panic Fest, and many more! It had a great audience reception throughout its festival run, and Iíve had lots of lovely comments and IMDb reviews since its recent release.
The film also picked up a number of awards and nominations during its festival run, including winning me the Best Director award at Starburst Magazineís Media City Film Festival, and the Albert Pyun Inspiration Award at The Yellow Fever Independent Film Festival in 2018.
Any future projects you'd like to share?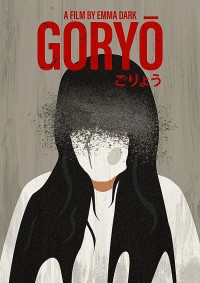 Feeling lucky ?
Want to
search
any of my partnershops yourself
for more, better results ?

The links below
will take you
just there!!!


I just put out a short Japanese inspired horror named Goryō as part of fellow filmmaker Nicolai Kornumís The Isolation Horrors [Nicolai Kornum interview - click here], which is a film anthology inspired by the Covid-19 epidemic lockdown. You can watch that on YouTube here https://youtu.be/kJa7mSnxhs8. Of course my next festival film is in the works, when I will shoot I donít know at the stage with us being in lockdown and adhering to social distancing at the time of writing. Fans can rest assured there will be more to come none the less!
Your/your movie's website, social media, whatever else?
Buy DVD and other related merch: https://www.etsy.com/uk/shop/EmmaDarkOfficial
Subscribe to Emmaís YouTube channel and watch online: https://www.youtube.com/c/emmadarkofficial
Trailer: https://youtu.be/YaIFmt7R-Wc or https://vimeo.com/231845267
IMDb: https://www.imdb.com/title/tt5935326
Facebook: https://www.facebook.com/SalientMinusTen
Twitter: @SalientMinusTen
Emma Dark (producer/writer/director/actor):
Website: https://www.facebook.com/EmmaDarkOfficial
IMDb: https://www.imdb.com/name/nm5889089
Facebook: https://www.facebook.com/EmmaDarkOfficial
Twitter: @emdarkofficial
Instagram: @emmadarkofficial
Anything else you're dying to mention and I have merely forgotten to ask?
Not horror or sci-fi related, but I recently shot some documentary footage for a WW2 book trailer!
Thanks for the interview!
Thanks.