First of all, why don't you introduce yourself to those of us who don't already know you?
Iím Tom Jolliffe. Iím a screenwriter and film journalist based in the UK. Iíve also occasionally taken on other production roles, like producing and may well do more in the future.
Do talk about some of your current and future projects for a bit, and how did they fall together?
Iíve been pretty prolific in the last two years. I think altogether between films Iíve written which are out, those in pre-production and those currently in development, Iíve written over 20. Up until lockdown I was writing predominantly horror. Most of these were commissions for a number of British indie film companies. Recently, Return of the Tooth Fairy (aka Tooth Fairy: The Root of Evil) debuted on DVD in the UK and itís due out in mid July in the US too. Later this year, Witches of Amityville starring Emmy winner Kira Reed Lorsch is also coming out.
Iíve now moved from horror to doing action films. Renegades (an old boys revenge film) will shoot this fall, starring Lee Majors and a few recognisable British stars like Billy Murray and Ian Ogilvy. There will be a load more names confirmed on that one soon. Iím also working on a film called Backlash (which will probably have a title change) that will star an action legend. Iím very excited about this one, with our hero due to partner with a British cop and take on Yakuza in London. Backlash and Renegades will be directed by action specialist Daniel Zirilli, who really knows his stuff ,and these will be overseen by prolific British producer Jonathan Sothcott [Jonathan Sothcott interview - click here], who is flying the flag for quality genre entertainment in this country with Shogun Films. We also have several more films in development such as Pretty Boy (a biopic of British gangster/fist fighter, Roy Shaw...think Hardy in Bronson), The Star Chamber and Dragon Sword.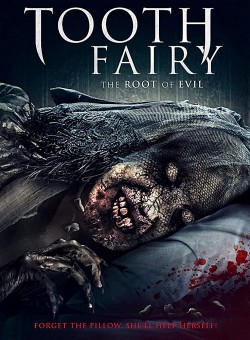 Now what got you into screenwriting in the first place, and did you receive any formal training on the subject?
Iíve always loved film. I was a little obsessive about it I guess. When I was younger I particularly loved action films or fantasy films. Spectacle, when spectacle wasnít all CGI. Iíd play around with making scripts when I was a bit younger, though I became more interested in writing film reviews. Around 10 years ago I began approaching screenwriting more seriously. I had a few close calls here and there. Nearly moments where companies would fall apart at the last minute or couldnít find financing. I hadnít trained as such, though I did study film (theory) and creative writing at University. My study has mostly been in watching a ridiculous amount of films I think.
What can you tell us about your past filmwork?
When I was struggling to get my scripts taken off me and made (in some cases, even giving them away) I figured that taking more control myself meant if a film wasnít made, Iíd only have myself to blame. I made my first short called Out (crime drama) in 2015. I co-produced with my friend Alex Lawton. He directed and edited it. I wrote it. Between us we sorted all the cast, logistics etc. We had a great cast in it including Shone Romulus from popular UK drama Top Boy, and Joerg Stadler who was the German P.O.W in Saving Private Ryan. Odd guy, intense, but kind of brilliant. We made it and it premiered on the big screen in London. I made a few shorts beyond that, including Winter Hill (a drama, directed by Alex again), The Dark Recess (horror, available on Prime UK) and Estranged (drama), all of which did great on festival circuits.
Over the years, how do you think you have evolved as a writer?
I think with doing commissions Iíve got better at writing to specifications and demands. Iíve learned about compromise. Iíve also learned the benefiting of drafting, redrafting, redrafting and redrafting (sometimes to the point of insanity). Thereís only been one film I felt like I couldnít get 100% right, called Cyber Bride. I got close, but ultimately there were too many conflicts (without any animosity) between what the producers wanted, what distributors expected, and what a ridiculously low budget can actually deliver on a sci-fi film. That said, between us we got the middle third right and I really enjoy parts of that film.
On several of your films, you also have other behind-the-camera (and sometimes even on-camera) duties - is that something you enjoy, or a necessary evil, and being more involved in the film than just writing, how much creative control do you demand and/or get?
As previously mentioned. When no one was making my scripts I had to turn to producing to get the first one out there. I enjoyed it, even if it was stressful. Casting is something I have a love/hate relationship with. I love when you find brilliant talent who are undiscovered. Many actors appear in several of my films across short, and features, because Iíve been happy to recommend them to the producers making the features. Katie McKenna is a young actress who worked with me on The Dark Recess, and then I put her name forward for Return of The Tooth Fairy. I feel like I could be a future interview question when she makes it big, ĎDo you remember making a short called The Dark Recess?í Sheís incredible and does introspection very well (which is hard. It can be the difference between being a soap actor or a film actor). Iíve also loved certain auditionees who werenít quite the right fit for what they originally applied for, so I went back to them in another film.
As far as acting myself, that was a necessity. I enjoy making virtually zero budget shorts, and the less people you can have on set, the better. The benefit of that, if I work with my brother for example, is he can shoot, cut, light, grade and do sound work. Iím a keen musician, without any aspirations to do it professionally, but Iíve scored a few shorts. Again, sometimes it takes a while to hire someone, get their music back, and it becomes easier for me to do it. I like to work quickly, so does my brother. I have lucked out in having composers share the workload on a few shorts. Ultimately though, one thing I enjoy about the shorts is the pick-up-and-go mentality you can have. As long as your story can fit around having no money, and you have willing collaborators, thereís a fantastic freedom. I do like that control, and I can do things that in terms of feature commission guidelines might be deemed not commercial enough.
Could you take us through the whole process of you writing a screenplay, from first idea to final draft?
For those ideas that come to me completely out of the blue, I occasionally do out a treatment, or at least a synopsis. For the shorts Iíve occasionally had the rough basis for an idea, a logline and just launched right into the script. I do 1-2 drafts maybe and then itís either good to go, or itís in the vault for a time when someone is looking for similar (at which point it may get another draft or two).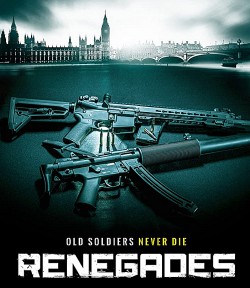 Commissions are a bit different. Occasionally I get asked if I can write a script based on nothing more than ĎVikings vs Scarecrowí. Occasionally itís a little more detailed, or specifics on characters (particularly if theyíve been cast already). I wrote Witches of Amityville with the lead cast all in mind. That went through 4 drafts I think. Iíve had two week deadlines before, and been asked if I can do that. I usually can. The only thing Iíve turned down was a 3 day deadline for a film, but that was because it was too similar to Cyber Bride. I love concepts that excite me, even if theyíre utterly ridiculous. So Iíve got Jurassic Island shooting this autumn, Iíve had demonic scarecrows, witches, cyborgs. I love all types of cinema, and ridiculously bad B movies I find enjoyable in the right mood. So writing them is great fun. What I love is the mix. The range of genres and concepts Iíve been able to write has been amazing. Some of which will ultimately get battered by the internet critics, but others which have cult film potential, or acclaim potential. Working with Shogun particularly is providing a bigger platform, which excites me. However if I get a call asking if I can write some batshit crazy horror film thatíll be shot for the price of a watch, Iíd probably still do it.
Do you restrict yourself to writing for the screen, or are you also doing prose, poetry, theatre, or whatever else?
Iíve thought about novels in the past, but maybe later. Film is my first love. Aside from screenwriting I still enjoy writing film-based articles and do so regularly at Flickering Myth. I think, all bias aside, itís one of the best film sites around and the sheer range of subjects covered (by passionate and talented writers) is amazing. I love being able to write about Andrei Tarkovsky films one week, and Don ĎThe Dragoní Wilson the next. Weíre kind of given carte blanche, but thatís what film should be about and great film sites should cover a base for everyone.
Are there any genres you prefer to work in, and why?
I love writing comedy but itís the one genre that Iíve done the least ironically. I love all genres though, as a viewer and as a writer. I think the beauty of horror for example, is that you can have a little more surrealism. You can toy with the psychology of your character. You can also make the film prescient through metaphor, and on a visual standpoint you can have something like Suspiria. Thereís all these deep primary and secondary colours bleeding out the screen. In real world terms itís illogical, but itís a horror film and within that movie, it has its own logic.
How would you describe yourself as a writer?
Fucking crazy probably (laughs). At the moment, because I just donít stop. Itís insane. Part of me fears that whilst momentum is high, if you take your foot off the gas for a moment, then you lose whatís ahead of you. Itís taken 10 years to reach a point where I can go and find my work on DVD shelves in the shops. I think Iíve become dedicated in a way I was never about much in my 20ís. If you do only get one shot, this is mine. So a 6 month holiday isnít an option.
Writers, filmmakers, whoever else who inspire you?
My daughter inspires me, because one day when sheís old enough to understand, I want her to think itís pretty cool that her silly old father has made films people have seen. If weíre at show and tell, I might not be making the money that the banker dad is, but I might have more interesting stories to tell.
Kubrick, Tarkovsky, Bergman, Scorsese, Hitchcock, Kurosawa, Coppola inspire me. Great auteurs inspire me. Not so loved auteurs also inspire me, like Albert Pyun (actually Cyber Bride I like to think of as my ĎPyuní film) or Uwe Boll. Guys who did their thing and had a vision. Boll as an example, for better or worse, makes films the way he wants to and has a clear vision of what he wants. Are they good? Well... but youíll remember him over directors who are functional but not memorable at all.
A lot of the action stars inspire me because they came out from unconventional situations. They werenít part of drama school cliques or in-circles. Arnie, Sly, Van Damme etc, almost lost everything before gaining that big break. They went right to the edge and then they never gave up. Itís incredible, and in the action genre thatís a fairly common story.
Your favourite movies?
Blade Runner, Taxi Driver, Withnail & I, Stalker, The Shining, Naked, Labyrinth, Terminator, Die Hard, Heat, Rocky, Chinatown. Just off the top of my head.
... and of course, films you really deplore?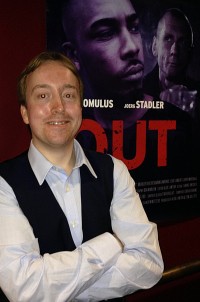 Feeling lucky ?
Want to
search
any of my partnershops yourself
for more, better results ?

The links below
will take you
just there!!!


I wouldnít say I deplore any but I have a bug bear about overly expensive films that donít have the demand (and then turn out badly). Terminator Genysis as an example. They spent huge amounts on that. For all that money too, the film looks cheap, and I always wonder just how so many films can spend well over 200 million and still have crap CGI. On the subject of CGI, over-reliance is also a bug bear of mine. I hate seeing CGI muzzle flashes, squibs, explosions which is almost the norm in action films now. I get put off on lengthy action sequences that were shot in a green studio.
I look at something like the last Star Wars too. Itís enormous, itís bloated and it cost a grotesque amount, but itís an absolute shambles in terms of structure. A total mess, but films like this are quite common. It gets away with being an appalling mess (Justice League was similar) because itís Star Wars. To be honest a lot of the Marvel films, particularly some of the big eventsm are also structurally all over the place, or they occasionally grind to a halt for an indulgent moment of fan service. But at least Kev Feige, still knows to make them enjoyable (and theyíre well cast with plenty of charisma). I would just love to see a more pulled back focus on making engaging films and being more cost effective. It would also be nice to see money filtering down to more indie film-makers or smaller productions. Skydance keep shitting out Terminator films for well over 150 mill. Let Blumhouse or A24 do a great revamp for 10 million tops. I wasnít hugely keen on Joker (itís good but I didnít think it was game-changing), but it cost peanuts by Ďcomic bookí standards and made a fortune. That, is the formula to follow and thatís more interesting than the majority of the greenlit blockbusters.
Your website, social media, whatever else?
https://www.instagram.com/jolliffeproductions/
https://www.flickeringmyth.com/category/tom-jolliffe/
https://www.facebook.com/supertomjolliffe
Thanks for the interview!
Thanks for having me on.