To kick this off, why don't you introduce yourself to those of us unfortunate enough not to know you?
I was born in Kiev, Ukraine. My parents were not very fortunate. I remember growing up in a tiny apartment, I would have to travel to school in a public bus and get frostbite from all the cold winters. All I could think about was that one day, I will somehow jump to my small television, I would become a part of these amazing places, circumstances, situations, and stories. At age six, I got admitted to the Ukrainian Dance Academy, where I studied ballet, folk and tap dance. I travelled all around the world and later was accepted to the Bolshoi Ballet School in Moscow. After Moscow, I traveled to London and joined The Royal Ballet School. I also trained at the Rambert Ballet and Contemporary Dance Company, and became a part of PineApple Studios where I learned all sorts of dancing like hip-hop, Spanish flamenco, salsa even break dancing. Following my unfortunate injury, I could finally follow my childhood dream of becoming an actress. I got admitted to and studied at the Lee Strasberg Theater Institute, the American Academy of Dramatic Arts, and even the Actorís Studio in West Hollywood. Iíve learned from some of the greatest living actors and teachers that have taught and prepared me for success in the film business.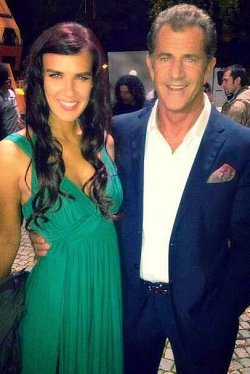 Natalie with Mel Gibson
First of all, we probably have to talk about your involvement in Expandables 3 - so what can you tell us about the film, your character and the shoot as such, and how did you get involved with the project in the first place?
I see myself as a versatile actress, who is great in action. Having a ballet background helped me easily transition into the world of martial arts. I love training new muscles, giving my body discipline, and approach my work from a healthy point of view. Being a part of Expendables 3 was an amazing achievement and I consider myself very lucky to work with such talents and legends in my industry. Even if I was given a small part, it was still worth it. I got the part after several planes and cars taking me to Bulgaria on my days off during my shoot of The Killer Mermaid/Nymph. I had to do the long trip four times before I finally got approved for the small part where I played Mel Gibson's wife. My character's name was Christina, which was given to me on the set. It was a dream come true to see my name on the trailer door during the filming in Bulgaria in between Sylvester Stallone's and Mel Gibson's. When I got on set, I wasn't nervous until I realized how big the crew and the whole filming production was. During the shooting of my scene I was coming down the stairs where I finally realized that my dream of becoming a Hollywood actress had finally started its path. I was nervous and excited when I saw Mel Gibson coming up towards me, It's that moment that made me get lost in the scene during that particular minute, and I realized it's that time that the actor's call ďbeing in the moment.Ē Mel Gibson was a great help to me on set, helping me prepare for the scene and create the reality necessary for the shoot. He helped me understand what's important in the scene: knowing exactly who you are and why you are there. When the shoot began, Mel Gibson and Patrick Hughes the director developed our scene and made it longer than what was originally. We had a great little moment where the scene presented these two characters in a way that you knew exactly who they were. Unfortunately, the full scene didn't make the final cut and all that's left are my memories and my life lesson to where I had a great opportunity to work and share a moment on screen with the great legend, Mel Gibson.
Another very recent movie of yours is Nymph/Killer Mermaid - a few words about that one, and to what extent can you identify with the film's horror aspects?
I like to feel adrenaline in certain ways in my life, one comes from watching or creating films. Nevertheless still the most important thing for me is safety. That being said, there are things that are intriguing to me and get my adrenaline going like being a part of a fun horror movie. I like the moments created on set with the fake blood, staged fights, and challenges that I'm being faced in order to become a better actress. It's kind of like playing pretend as kids, except this time you get paid for it. Horror films are different from drama, in drama where you create or relive emotions that are true to you. In horror films, they are so unreal that you just have to enjoy the scenes and believe in them to the fullest. So the more you believe in your situation and your performance the more the audience will enjoy it. The fake blood, fog machine, and the creepy writing is just a small part of creating the tension. The real performance and the challenge comes in when an actress creates the whole story and acts it out with real horror. The scarier the movie the more successful it will be.
A Perfect Vacation - what can you tell us about that one?
A Perfect Vacation is now titled Awaken. I came across a news article once about a boy in China who woke up on the street and realized his eyes were taken. Nobody knew how or why it had happened, but it did. Once I saw the article, I knew I had to develop the story that would somehow resonate truth. There's at least two million people on earth that go missing every year. Some of those people never get found and get returned to their loved ones. So I decided to write a script that had a true heart with a story of determination and strength. I was hoping that it would bring some awareness out there about this particular problem of "black market" and the lengths these traffickers go to get these human body parts. Which in truth they will stop at nothing.
Any other recent or future movies of yours you'd like to talk about?
Iíve been in several projects lately. The recent film I finished shooting is called Criminal. The movie is about a convict that gets implanted with the memories and training of a spy. The film keeps asking how far do you go to accomplish your mission? At which point does justice simply become revenge? The film stars Tommy Lee Jones, Ryan Reynolds, Gary Oldman, and Kevin Costner. I play an assistent to Jordi Molla named Shoo Shoo. Criminal gets released in August of 2015. The other film Iíve recently acted in is called The Second Coming of Christ. I play a reporter named Sonya, who watched the world melt down with a global crisis. My company 7Heaven Productions and I produced this project. One of the other films Iím producing is called Devilís Hope. The movie follows a police detective named Frank as he investigates a disturbing drug syndicate. Frank and my character Divinity, explore a city full of corruption, violence, and sorcery. The film will start principal photography next year. Another film Iím producing is Addicts. This project is a wonderful character piece about these self destructive but highly-successful people who are attacked by their own demons. The film starts production sometime in 2015.
Before you got into acting, you made a name of yourself as a dancer and choreographer - so what can you tell us about that aspect of your career?
Since childhood, even before I knew how to choreograph or dance professionally, I would put together shows on special occasions outside of my grandma's house. Sometimes this even included complete strangers that I d pick from just meeting outside. I always knew I was a performer, and a true artist gives themselves completely to the audience. That artist doesn't hold back and when it's real, the audience lives through our storytelling. I like to make people smile and I hope with my choreography and dance I would help them lose track of time while enjoying the shows. That's why I became a dancer, I wanted to give back what has been inside me since birth. It's an energy that goes out into the world and feeds the people with different emotions. My choreography has always been on strong topics, something that might make people ponder and converse long after my shows. My latest choreography, which I wrote, composed, and choreographed, is a full ballet called Stella. It was created to support the environment, to enlighten people with the truth about how often we are our own worst enemy, that letting machinery determine how we treat nature and the people around us is often counterproductive and self-destructive.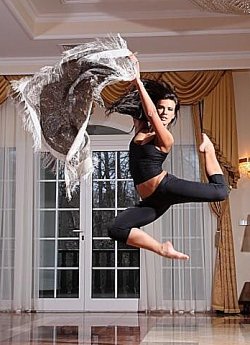 What got you into acting eventually, and what can you tell us about your education on the subject?
I wasn't the best student at high school. In my academic classrooms, I would often get bored, did not like to stand out and most times sit in the back. One time, I was put out front of my classmates and told to read one of Pushkinís stories. I knew my reading would be bad and monotone, and I could feel the other students getting tired. It was the first time I followed my instincts and started adding gestures to my read. My classmates quickly started reacting to my performance with support and laughter. After I was done, I realized that I had acted out the entire play and I had enjoyed it greatly. From then on, I knew that one day I would become an actress. After I got injured, I finally decided to follow my dream and move to Los Angeles to become an actress. I filled these three years of living in LA with education, understanding, and learning the craft of acting. Iíve gone to as many schools as I could, because in my understanding education is the key to any successful career.
Can you still remember your first time in front of a movie camera, and what was that experience like?
My first experience was when my mom was filming me doing my dance choreography and all sorts of ďinterestingĒ acts. I've always enjoyed the spotlight and felt comfortable in front of the camera. My first experience on a movie set was with one of my first acting teachers, Sally Kirkland. Sally took me on her shoot and put me in the background in her movie called Coffee Date. The whole time I was sitting there, pretending to drink coffee, from that moment on I knew I wanted nothing more but to become an actress and have the camera follow my closeups. I wanted to become what all those lead actors were, interesting, strong and powerful who can carry the whole movie.
Some of your career highlights?
I grew up in London and one of my favorite things to do was to go and hang out at Leister Square. Me and my brother would often sneak into the theaters and watch as many movies in a row as we could handle. On the way to the theater, we would pass by these large premieres with huge movie stars on the red carpet. There were so many people outside the theater, I could never even get a glimpse of them. My biggest dream was to one day walk the carpet on that same street and be a part of that magnified group of actors. Partially, my dream came true this year where I attended the Expendables 3 premiere on that very same street I walked so many times with my brother. That premiere was definitely the highlight of my path, I had walked the red carpet with the biggest legends in the movie world and I was lucky enough to be a part of that group.
Of late, you have also tried your hands on producing. So what can you tell us about yourself as a producer, some of the films you've produced, and about your production company 7Heaven Productions and the philosophy behind it?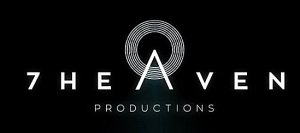 Being an actress in Hollywood is the toughest, most challenging thing that I've ever faced. It's not the work that scares me but the competition. In order to get myself more seen, I decided to create my own content and showcase my acting talents. These movies would allow me to play parts that I donít usually get cast in but I can see myself doing in the future. So I opened my company, 7Heaven Productions. The name came after I realized what I wanted my movies to demonstrate. It's very important for me to make films with strong meanings and true aspects of life. My main desire is for the audience to watch my films and to feel as if they just fell from the 7th cloud. So, I wanted to capture the freedom, the truth, and the feeling of outer space. Thatís what I intend for my work, to resonate something different with my audience each time they see it. There are several films that Iím working on with my company. Devilís Hope, one of these films, a story about a disturbing New Orleans criminal enterprise that sells a scary designer drug. This new drug makes people crazy and perform all kinds of horrific acts upon people. This policeman detective Frank, goes undercover to find the malevolent kingpin and shoot that person down for good. Frank needs help from my character Divinity, an enigmatic Gypsy with her own strong moral code, to solve the case. Addicts is the other film, a story about a party of high successful people who get stuck in a house with an evil phantom. The apparition starts tearing down these people by exposing and exploiting their very human weaknesses. Iím very excited about both of these properties and I canít wait to showcase them soon.
How would you describe yourself as an actress, and some of your techniques to bring your characters to life?
I've been taught by some of the best teachers in the world who had thought me a number of ways of how to approach the scene. Some of these methods are the Method, Stella Adler, Stanislavsky, and Meisner. So what I've learned so far is that each human being is different and each human body is like a unique instrument. Once in a while, it needs tuning and fixing. Everybody's approach is different, so I've learned not to get fixated about the idea of what is acting. These parts are always changing and innovating. Just as I am growing and evolving as a woman, I'm also evolving and growing as an actor.
Actresses (or indeed actors) who inspire you?
I get inspired by Judy Dench, Meryl Streep, Helen Mirren. I like actresses who to this day are considered the top stars, who's films will live forever. It's their work that inspires me to study harder and learn to challenge myself and to create something that will be remembered forever.
Your favourite movies?
I like movies that inspire me and make me want to create something of my own. A film that can bring different emotions in people and inspire them to be better humans. The movies that I remember that made me go into acting are Gone With The Wind, Casablanca, and A Streetcar Named Desire. I like films that end with hope where you create your own endings. Movies that make you think several days after you watched the film and push you to want to watch it again. Those are the kinds of movies I want to be involved with, whether it's producing or starring in.
... and of course, films you really deplore?
I am an artist, that means there are things that I like and I don't, I have my own opinion like others and films that I like and I like less. Like any artist, I cannot judge what works or doesn't. Some people will like it and some people won't. Being an actress, I'm addicted to films and even if they're not hitting my expectations, I always find the positives and learn from their mistakes. The movies I dislike could be something somebody else will like. Plus, if I don't see bad films, I don't know how great the good ones are. Nevertheless, from a producer's point of view, I know how hard it is to make a movie, so I applaud their efforts to finish their projects and actual find a way to put them out there. A film, like a clothing or a piece of art, will either be enjoyed by a person or it won't. For me, any movie is worth learning from. It's my way of growing as an artist.
Your website, Facebook, whatever else?

Feeling lucky ?
Want to
search
any of my partnershops yourself
for more, better results ?

The links below
will take you
just there!!!

Find Natalie Burn
at the amazons ...

amazon.com

amazon.co.uk

amazon.de
Looking for imports ?
Find Natalie Burn here ...
Something naughty ?
(Must be over 18 to go there !)

You can follow my appearances and announcements on Facebook at https://www.facebook.com/natalieburnactress and my production company at https://www.facebook.com/pages/7Heaven-Productions/658280674263312. You can also follow me on Twitter, @natalieburn01. Iím usually live-tweeting all my events there, so thatís a great way to keep in touch with me. Finally, you can follow me on Instagram with the profile Natalie_Burn. I'm always sharing interesting and experimental photos so please follow me to see my creative side and my achievements at work.
Anything else you are dying to mention and I have merely forgotten to ask?
I just want to thank my fans and the audience for supporting my career and helping me grow in this industry.
Thanks for the interview!