Your new movie Millennial Killer - in a few words, what is it about?
We set out to try to show that perhaps the first step on the housing ladder could be the first step on the road to hell!
From what I know, you had your hands in giving Sam Mason-Bell [Sam Mason Bell interview - click here] the basic inspiration for dreaming up Millennial Killer ...
Obviously Sam wrote the script after I said to him that I had a rental property where the tenants were moving out and it would be empty. Free location! Hence Sam went away to write something very simple, single location and limited cast….
To what extent can you actually identify with Millennial Killer's title character, a man who's no longer in tune with today's youth?
Not directly obviously, as making films is a much safer way of expressing your views on the world! But I find it very interesting that the film is divisive to an extent. There does seem to be a generational thing with those of us of a certain generation, not the millennials, wondering if the Estate Agent actually has a point! Especially when you see some of the characters he has to deal with. But the movie's very much focussed on the increasing madness behind the serial killer's character, with a subtle hiding of his true motivation behind his killings. What you see is very blatant – but you need to listen to understand why he is doing it. It has the opportunity of making the audience work a bit. And that's nice.
At least to me, Millennial Killer also has a comedic side to it - would you at all agree, and if so, could you talk about your movie's brand of humour for a bit?
It's strange. Darkside Releasing, who are distributing the film, added a 'comedy' tag on the marketing materials, and we felt that was wrong so asked for it to be changed. It is now tagged as 'Dark Comedy' or, perhaps, a bit satirical. And I suppose, at its heart, it is. It is a horror, sure enough, but there are moments of levity in it, mainly to exaggerate the millennial characters to make them more deserving of their fates. So yes, whilst we didn't realise it from the script, what was caught for the screen is comedic – and I think it works…
A few words about the flat Millennial Killer was filmed at, and what was it like filming there?
A rental property and unfurnished made for a great free location! Sam and the cast and crew were there overnight (Saturday to Sunday) to shoot most of the film. As the owner of the flat, and with timings being restricted due to real work and travel commitments for the main crew, that meant the creation of the look for the master bedroom was undertaken by me on the Friday night, working until early in the morning, before going shopping the next day before the cast and crew arrived.
Being totally empty we were able to move kit and unwanted crew(!) into rooms not being shot in at the time, although we did use every part of the flat – except the attic which is a bit of a regret actually.
Sam talks about the hectic nature of the cast movements. Having originally talked about a very simple, no budget, film, with limited cast and crew etc, what he came back with was a cast of about 15 characters and the nature of the film making demanded that every castmember was scheduled to arrive, do their scene, film their death, and get out with travel arranged around that. A rather larger undertaking than I'd originally imagined!
What can you tell us about your overall production approach to your story at hand?
The need to schedule cast arrivals and transport, including having to pick them up from, as it turned out, two different railway stations (thanks to engineering works on the railway!), and making sure all arrived when required, plus the need to protect the property and not annoy the neighbours (something we always try to preserve obviously – but more so when you know they know you!), meant that the production took on greater importance. Add the need to prepare the flat, and return after the end of shooting to clear it down, and also ensuring the health, safety and well-being of all cast and crew – even those forced to sleep overnight in the killer's "master bedroom" – and the on-set production kept me working the whole length of the shoot. But it all worked out in the end.
After completing the shoot, and the pick up day a bit later, it's the moment when the director contacts the producer and says "I think we need another ten minutes, but I have an idea." So starts an extra shoot with new characters and a need to embellish the story to ensure the motivation of the killer is identifiable. That was fun receiving the message…
Do talk about your key cast, and why exactly these people?
Simon Berry, as the killer, was accidental. When originally conceived, Sam was talking about a simple film with limited cast and location. The killer being quite an interesting character and was written for me to play. Then the magnitude of the production became apparent and so I suggested to Sam that I could see huge problems if I tried to both act and produce – and that's when Simon stepped in about 2 weeks before the main shoot. All the clothing he wears was planned for me and so he literally stepped into the Estate Agent suit for me (needing a belt to keep the trousers up!). Knowing his strengths from other occasions of seeing him on screen and working alongside him, I knew he could do it. I look at the film now and cannot see anyone else, including me, playing that character so well. His masterstroke was changing his hairstyle specifically – even if he did moan about the cold for weeks afterwards!
Alice Mulholland, as the key victim, can easily hold a film screen with her acting and does so magnificently. There's a moment in one of the trailers (which, as producer, I watched seven times in succession before signing off on it) where I flinched every time with the perfection of the scissors, the sound, and her reaction.
We also cast for some of the roles. A mixed response to that – there was one new cast member I'd have liked to have had more involved and he was pushed into doing more than originally planned, but there was a limit to how much more we could use him, there was one who was okay but seemed slightly out of their depth with the speed of filming, and there were two 'no shows,' necessitating me and Sam to step in as characters when neither of us originally intended to be seen.
A few words about the shoot as such, and the on-set atmosphere?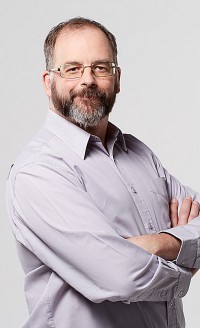 Feeling lucky ?
Want to
search
any of my partnershops yourself
for more, better results ?

The links below
will take you
just there!!!


We kept the overnighters to those cast and crew that we knew would cope with it. Many having worked with Trash Arts and H B Films before know how shoots happen – at speed and with a lot of improvisation when they are designed to be shot that way – meant that we probably work more as friends than as colleagues, if that makes sense?
The $64-question of course, where can Millennial Killer be seen?
Darkside Releasing are distributing the film on Blu-ray as part of The British Collection that we seem to have ensured they had to create to cope with the output they are potentially getting from the Trash Arts and H B Filmss collaborations on producing horror films! We also network well, and showing Millennial Killer at Horror on Sea Film Festival in January 2020 created links with Tom Lee Rutter/Carnie Films and Day of the Stranger [Thomas Lee Rutter interview - click here] – which led to us introducing him to Darkside, and other filmmakers may be heading towards them as well…
Anything you can tell us about audience and critical reception of Millennial Killer yet?
We've submitted to many film festivals, Cardiff International and Horror on Sea being the only two who have actually screened Millennial Killer. Audience reaction at both of those festivals was very positive; it seems the film is liked by an audience, but not by festival selectors/organisers. That may be in reaction to the millennial generation against the serial killer's generation!
Any future projects you'd like to share?
We shot a feature film in September/October 2019, originally aiming to release it at the end of October 2019 – or on "Brexit Day" – but we did have issues on the shoot and were probably one of the few people desperately hoping for continued delays to Brexit in order to tie the release of the film in to that exit from the European Union. The film is called Monstrous and is set on the day of the referendum back in 2016 and tells the story of one household during that day. Having missed the original release date, we are now taking more time in post-production with that, and the current CoVID-19 pandemic and 'lockdown' situation is actually allowing us to complete post-production work on it to enable it to be released/distribution after the 'lockdown' gets lifted. That might become very important when UK independent filmmakers are restricted from shooting projects at this time.
Thanks for the interview!