You are playing one of the lead characters in the upcoming Christmas with the Dead - what can you tell us about the movie and your role in it?
I play Ella, the wife of the main character (Damian Maffei [Damian Maffei interview - click here]), and essentially the catalyst of the storyline. The movie itself I found very touching: A man who wants so badly to do right, and he's not a bad guy, just maybe a bit selfish. He loves his family but hasn't always been the best at showing it. When I read the script, I was really moved. I felt for him immediately. So many of us want be who others see us as and just don't always know how.
How did you approach your character, someone who's essentially ... dead?
Ella in many ways is very, very similar to who I really am - probably thanks in part to my brother having written the script, and the original story being based off of a work of my father's.
As for the "dead" part, don't have much practice there. The director, Terrill Lee Lankford [Terrill Lee Lankford interview - click here] had an interesting and original take on the "zombies" of this film. He held a zombie boot camp and had a run-through of the type of things he was looking for. I had one scene where I had just "turned" as you will, and my dog had died that morning (in real life). It was a terrible day, 5,000 degrees outside plus filming in a place where you had to turn off the air and had the hot lights on top of you. I approached this as someone who doesn't want to melt alive and in a lot of ways, already felt I had died some that day.
Are you into zombies, personally?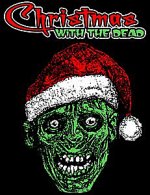 I grew up watching horror films. I always had an affinity for vampires actually. I remember when dad let me pick the movie, I'de always say scary, and 9 times out of 10, I was requesting vampires. (And no, I have yet to see Twilight.) We would watch Night of the Living Dead, Dawn of the Dead, Army of Darkness, Return of the Living Dead. Oftentimes the simplicity is what makes it scarier. I think zombies had a comeback for me personally when I saw them move quickly for the first time. That really messed me up. I had always had a confidence of being able to survive against those slow bastards, but you start running and I am out. Death will surely follow. I am watching and loving Walking Dead right now. I think no matter the monster, any story about the human condition and the way you present yourself under extreme duress will always be of interest to myself and the world. The question of "would you act right and treat everyone right, if there was no law of man to hold you accountable" is a fascinating thing.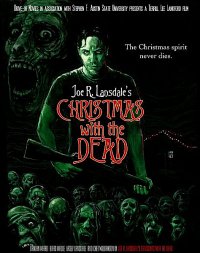 What can you tell us about your co-star Damian Maffei [Damian Maffei interview - click here], and how easy/difficult was it for the both of you to bring some chemistry into your human/zombie relationship?
Damian was amazing. I remember the moment I knew he was gonna pull this off no problem. It was an emotional scene, just him, camera zoomed into his face, and his eyes, and the quiver of his lip really broke hearts in that room. It was a fascinating thing to see. The camera loves that guy. He was great to work with. We had already been buddies via email for a while since my father had met him in NY, so when I met him for the first time in person it felt like we had been pals for years. I think the chemistry was there. I think it was easier in some ways than imagined because as a zombie, I still looked very much the same, just a little more ragged. Like I had been left out in the rain and dragged around by a truck for a while. You would have to ask him. And of course him for me, he was the same, not all drippy and yucky, so I had the easy part.
Christmas with the Dead pretty much sounds like a family affair, with a script by your brother Keith [Keith Lansdale interview - click here] based on a story of your dad Joe R. Lansdale [Joe R. Lansdale interview, click here], who also produced. So how would you describe the atmosphere on set?
I think you nailed it. Family, metaphorically and realistically. Everyone wanted the project to turn out good. Sure, we hit some bumps along the way, had some tiffs, but that is what families do, then they gather up their stuff and start again in a new day. The whole cast and crew is still in touch. My costume was rather… short, so when you walk around for a month with your ass hanging out you either bond with these people or die of sheer embarrassment.
A few words about your director Terrill Lee Lankford [Terrill Lee Lankford interview - click here]?
I love Lee. I have known this man through my father for at least 8 years, by name longer. He is truly one of the most kind, sweet people in existence if you know him. This man swooped in when he didn't have to, put on his big boy pants and whipped everyone in to shape. (Or just whipped everyone?) He braved the heat, the locals, and the Lansdale family. This man is a trooper.
I've read that Christmas with the Dead was shot over some of the hottest days of the year. In what way did that influence your performance?
It was absolutely skin melting, vomit inducing hot. I'm from Texas and I have never gotten used to it. The Biloxi Blues movie has a quote that we use quite often here, "This is Africa hot, Tarzan couldn't stand this heat." It is true. I am fair featured, so heat and I do not get along. I usually don't go outside unless I have to in this time, and I make sure I am going from AC building, to car, to home. Ultimately, we got in the zone and worked through it, but I was lucky as all my scenes were indoor. I had one day where I had to have a blanket wrapped around my head and I got so hot I thought for sure I would vomit all over Damian. (Better luck next time.) After that scene I went and curled up in a ball and slept on the floor for about an hour. That was rough.
How did you get into acting in the first place, and what can you tell us about your acting experiences prior to Christmas with the Dead?
I got into acting when I was very young at the community theater. I did some commercials and local plays, and school performances. I think that the arts go hand in hand. If you have talent, it is gonna ooze out in some place or another, and a lot of times it is just gonna be whatever the nearest outlet is. I took some acting courses in college and attended a few programs in Nashville. In the last few years I have been in several music videos, and small productions, and I think it reignited the flame.
You are better known as a country singer/songwriter than an actress though...
I am, that is true. I am a singer/songwriter who enjoys acting. When I am on the stage, doing a performance, in many ways I am acting there. I am a persona more than a person while performing.
So what can you tell us about the musical aspect of your career?
I can tell you singing was my first love. I just recorded my ep at Warner Studios in Nashville, and am going back into the studio this November to finish. I am very excited about this project. I tour nationally and internationally as a country blues artist and write songs for a company on music row. My album launches next year, and my fingers are crossed!
You've also written two songs for Christmas with the Dead. What can you tell us about those, and why did you think they, especially, would fit the movie?
I knew they would fit the movie because I wrote them specifically for the film. This endeavor was a lot of fun, and it got started in a funny way. Mason Douglas, my co-writer on one of the songs, Christmas Present, and I were doing the back and forth dance of what to write and we veered off and started talking novels. He mentioned being a fan of Rick McCammon and it spiraled off from there. I told him I was looking to write for the upcoming Christmas with the Dead film and three hours later, voilà. The second song, Happiest Time of the Year was intended to be a hokey, extremely exaggerated song as I was told it would be played during a time in the film with intense irony. When Julie Gibb and I wrote it, we were going for that feeling, and I think we achieved it, and lyrically, I find it very funny. We even put a Griswold shoutout in there, and what is more synonymous with Christmas (at least in the Lansdale household) than the Griswolds?
Musicians who inspire you?
My hands down favorite as far as vocals and career model is Reba. I am loving a lot of Pink right now. She is a really great writer and her voice just knocks me over. I get inspired all the time, if it is a good song, good vocals, I am there. I love all music. In my player right now I have a Women of Blues compilation, John Mayer, B.O.B., LeeAnn Womack. Good stuff.
You and your Christmas with the Dead co-star Damian Maffei [Damian Maffei interview - click here] are currently getting an adaptation of Brian Keene's Castaways off the ground, right? What can you tell us about that project yet?
This came about during a brain storming session after we had already discussed embarking on a project with Thomas Jane and producing his play Suckerfish alongside By Bizarre Hands by my father. I got a message from Damian that asked how I would feel about being involved in the Castaways-project and I jumped. Brian Keene is a pal and a very talented writer. I read Castaways, and agreed that it would make a killer horror film, and we got to cooking.
Any other future projects you'd like to talk about?
As a matter of fact… Besides my upcoming album, I have a monster anthology coming out late next year or early 2013 called Impossible Monsters. It will be out from Subterranean Press and will be edited by me. I have a great line up in there with some AMAZING stories. I got the word last night about another anthology, but I have to wait for the details on that. I also started a novel and am about 60 pages in, so we will see where that ends up. Right now I am focusing on writing for the studio project this winter.
Actresses (or indeed actors) who inspire you?

Feeling lucky ?
Want to
search
any of my partnershops yourself
for more, better results ?

The links below
will take you
just there!!!

Find Kasey Lansdale
at the amazons ...

amazon.com

amazon.co.uk

amazon.de
Looking for imports ?
Find Kasey Lansdale here ...
Something naughty ?
(Must be over 18 to go there !)

Love Robert De Niro, Morgan Freeman, Judi Dench, Diane Lane, Dustin Hoffman. Love these guys.
Your favourite movies?
My favorite movie for nostalgic purposes is Wizard of Oz. Singing, animals, shiny red shoes… This movie was made for me.
I love cartoons, Bolt, Tangled. Also loved Batman Begins, Gran Torino, True Grit (new), Rainman. The list goes on and on...
... and of course, films you really deplored?
Blair Witch, but only cause the camera work made me sick.
Your website, Facebook, whatever else?
www.facebook.com/kaseylansdalefans
www.youtube.com/user/kaseylansdale
http://kaseylansdale.fanbridge.com
Anything else you are dying to mention and I have merely forgotten to ask?
Thank you for the interview!
Thanks for the interview!