Your upcoming movie Dracula's War - in a few words, what is it going to be about?
For generations, a battle has raged between the Van Helsings, their allies the Harkers, and the creatures of the night. Drawing up a new plan to infiltrate Dracula's defenses, Lukas Van Helsing, with a little help from his family and friends, sets out to wage an epic war to end it all.
In this no holds barred saga, the Assassins must face vampires, werewolves and all likes of supernatural enemies to once and for all rid the world of Dracula's threat.
Basic question: Why Dracula?
I always loved the story of Dracula and have wanted to do my own version.
... and how will your version of the character/story stand out of the crowd of Dracula-movies?
To be honest I think our film version will be a lot more fun. There's more humor but not too much that it overpowers the drama or horror aspects. I think it'll pretty much have something for everyone.
What were your sources of inspiration when writing Dracula's War?
Well mainly Bram Stoker's Dracula. Also really dug a movie called, Dracula's Curse by Leigh Scott. Also we have a Detective Jekyll so you might be able to see another inspiration there.
What can you tell us about your writing partner Lewis Leslie, and what was your collaboration like?
Lewis and I met on Facebook and he had seen on the Dracula's War Facebook page that we were in need of a co-writer so he messaged us. We had talked before briefly. This time I just sent my half of the script and he finished the rest and polished it.
Do talk about the intended look and feel of your movie for a bit!
I'd have to say dark but playful. If ya can understand that. It will be more like Francis Ford Coppola's Dracula mixed with Dracula 2000's kind of look.
In Dracula's War, you also play the role of Lukas Van Helsing - did you write the role with yourself in mind, and what can you tell us about your character? And what will you draw upon to bring him to life?
Originally, before Lewis came on board, I was planning to play Dracula. It was even on IMDb for a bit. It was going to be a younger Dracula. However when I started working on a webseries that's still in development called Supernatural Assassins: The Series, I wanted to play Lukas so I decided when I started writing this draft to have Dracula be played by someone else and I'd take over Lukas. To me it was the best decision I ever made. I love Lukas a lot and can relate to him. I usually write with myself in mind for at least one of the characters.
What will you draw upon to bring Lukas to life?
As I said I can relate to him. He has one quality that I don't have which is cockiness. I love to play roles where I'm a bit cocky or over confident because I'm not really like that unless I'm writing characters to be like that. Haha.
What can you tell us about the rest of your key cast, and why exactly these people?
The key cast is made up of: Roberto Lombardi, myself, Andrea Marie, Billy Blair, Melantha Blackthorne [Melantha Blackthorne interview - click here], Chanel Ryan, Andrew Roth, Tina Grimm, Matthew Ewald, Bill Obert Jr [Bill Oberst jr interview - click here], professional wrestler Stro Maestro, Camden Toy, and many many others. I have hand-picked every single cast member and it's been quite a ride. Everyone will be perfect for the roles I chose for them.
As far as I know, Dracula's War is still in its fundraising stages - so what can you tell us about your fundraising efforts?
Well we're doing an IndieGoGo to raise money for the promo. We're planning to shoot a 3 minute trailer with as many of the characters as we can put in there.
Once the funds are raised, what's the schedule - and any idea when the film will be out yet?
The fundraiser will be ending on April 15th 2014. After that with how much we make we're gonna do the 3 minute promo and get a website up and running that will host the promo. We'll be shooting the promo in late June. No idea when the final release will be done.
http://www.indiegogo.com/projects/dracula-s-war-promo-fundraiser/x/6117489
As far as I know, you also have a webseries in development, The Invited - so what can you tell us about that one?
It's a paranormal thriller in the vein of CW-type TV shows.
Now how did that project come into being?
Jackey Hall and I had discussed it as a potential short in 2011. When we realized it could be a full show we decided to change the format. It went through multiple scripts and finally all 6 episodes got written at the end of last year.
So what can you tell us about your co-creator, co-director and co-star Jackey Hall, and what is your collaboration like?
Jackey was the one who came up with the initial concept. She will also be playing the lead. However it's really Lewis Leslie who helped co-develop the series.
Why did you decide on the webseries-format for The Invited?
I love TV a lot more now than I used to and I've always been fascinated with doing a web series that could potentially become a TV-series.
What can you tell us about The Invited's intended look and feel?
It will feel a lot like a CW-type show. Think American Horror Story meets Supernatural.
A few words about your cast, and why exactly these people?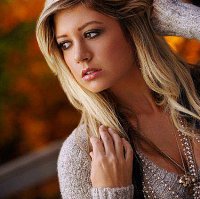 Feeling lucky ?
Want to
search
any of my partnershops yourself
for more, better results ?

The links below
will take you
just there!!!

Find Jonathan Moody
at the amazons ...

amazon.com

amazon.co.uk

amazon.de
Looking for imports ?
Find Jonathan Moody here ...
Something naughty ?
(Must be over 18 to go there !)

Well Jackey was always planned to be the lead. It was written around her. Justin Gardner is playing her best friend. Paul R. Sieber is playing her father. And Andrea Marie is playing her mother. Those are the only characters that keep popping up through the rest of the series. I picked all of them because I love working with them. And I see something in every single one of them that will bring their characters to life.
Any idea when and where the series might be released yet?
Our plan (knock on wood) is to release it at a film festival horror convention this summer. Then actually release it online in October. We're hoping to get the rest of the series done after the pilot is finished.
Any other future projects beyond Dracula's War and The Invited you'd like to share?
Well I'm still in works on Sasquatch vs. Yeti, Scavenger, and Scream Queen Campfire. But right now these 2 have become my main concentration.
Your/your movie's/your series' website, Facebook, IndieGoGo, whatever else?
Check me out on Facebook: https://www.facebook.com/jonathan.a.moody
Check my company out on Facebook: https://www.facebook.com/sickflickproductions
Check out Dracula's War on Facebook: https://www.facebook.com/DraculasWar
Check out Dracula's War on Twitter: https://www.twitter.com/DraculasWar
Check out Dracula's War on IndieGoGo: http://www.indiegogo.com/projects/dracula-s-war-promo-fundraiser/x/6117489
Check out The Invited on Facebook: https://www.facebook.com/pages/The-Invited-The-Series/309784142397146
Anything else you are dying to mention and I have merely forgotten to ask?
Also I do an online radio show called The Independent Corner. They should all check that out right here http://www.blogtalkradio.com/JonathanMoody
Thanks for the interview!
Thank you for the interview!