Your upcoming movie The Inuring - in a few words, what is it about?
A bullied teenage girl finally confronts her sister to drag their fractured past out into the light.
What were your inspirations for writing The Inuring? And is bullying something you have experienced first hand?
A teenage girl who lived a few streets away from where I live suddenly killed herself after incessant bullying that she kept hidden from her loved ones. It really struck a chord with me, how someone with a family of support around them can keep something like that hidden - how they can attempt to endure it on their own. Fortunately, I was never subjected to bullying myself, but have often seen it in practice and it has always troubled me to see and hear about people being intimated like this. These thoughts combined with my compassion for those that take their own lives due to bullying, compelled me to write The Inuring.
What can you tell us about the intended look and feel of The Inuring?
The tone of the film has always been of the highest importance. Consequently I listened to certain tracks during the writing of the film, and even shared these with the cast and crew prior to filming. These tracks feature a melancholy tone and feelings of reflection. The look of the film, achieved through grading, will be darker hues, to accentuate the emptiness of their environment.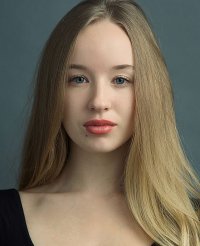 Emily Haigh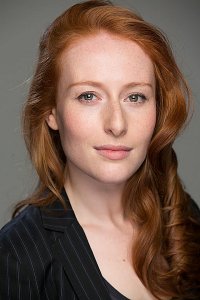 Sarine Sofair
Do talk about your key cast and crew, and why exactly these people?
I have known Emily Haigh (Aleisha) for a few years, and always had her in mind for Aleisha. But I never discussed the role or project with her prior to handing her the script in early January 2016. I was of course over the moon when she officially signed on to the project because I simply couldn't envisage anyone else playing Aleisha. A week later, Emily asked to take up the mantle of producer too, and due to us being fellow producers on The Velvet Abstract, it was a no brainer. I had met Sarine Sofair (Claudette) at the London Screenwriters' Festival in October 2015, and upon meeting her believed I had found my Claudette. I never told Sarine this at the time, because The Inuring was still a few months away from pre-production. But once things kicked into gear I sent the script to her agent and both her agent and herself loved it and were very keen to be involved. The crew was much harder to put together because I was building a whole team from scratch. I held many meetings throughout pre-production and built up a sizeable team for a short film. Certainly the biggest crew I had worked with on a short film before. These 23 team members were divided over two days, with some responsible for set day, which required building the set at Tower Bridge Studios the day before the shoot. This took 8 solid hours of hard work, and enabled us to be ready for the day of the shoot the following day. As a fellow producer on the project, Emily managed to find some great key members of the team herself, and was also was a major decision maker on everyone else too. Everyone brought onboard was a result of a shared decision between myself and Emily. Nobody was hired unless we both agreed on them.
Any idea when and where the film might be released onto the general public?
The edit will occur throughout April, with foley, sound mix, and grading during May. So with everything on schedule the finished film should be available in June.
With The Inuring's lead and producer Emily Haigh you've recently also made The Velvet Abstract - so what can you tell us about that one?
The Velvet Abstract is an animated short film that uses CG, illustration, and animations, to shine a spotlight on the environmental concerns we face today. It has been shot across six continents during the last six years and has been a huge global endeavour to bring it to the screen. It features CG talent from The Hunger Games, Avatar, Star Wars, Rise of the Planet of the Apes, Guardians of the Galaxy, Frozen, Lost, and many more. I brought Emily on board in September 2015 as a producer to handle the post-production stage of the film. Her drive and contacts have led to some great meetings and developments during post which we are currently still involved with. The finished film will be available in May.
So what's working with Emily Haigh usually like, and how did you first meet even?
I met Emily through film networking in 2014, and we have talked every day since. Working with Emily is enjoyable, creative, highly productive, and rewarding, because we push each other daily. As a result our projects always benefit from this shared creative drive. It is important to find someone that pushes you and inspires you, and in Emily I have that.
With The Velvet Abstract being a more experimental movie using tons of CGI - how will The Inuring compare to that one?
I have learnt a lot as a director and producer during the production of The Velvet Abstract, but The Inuring also shares similar themes and tonal, they are cut from the same stone. Balancing that tone is critical in film. It is so easy for a single line or scene to unbalance the rhythm of a film. The meticulous planning and orchestrating of a global project like The Velvet Abstract has enabled me to handle the demands of The Inuring in a much shorter time frame.
Both The Velvet Abstract and The Inuring deal with very current pressing issues - pure coincidence?
The themes of both films are very topical, and these topics of climate change and bullying will always remain prevalent to mankind. But I did not set out to write films that would fit within a certain zeitgeist. I am driven by the love of story and wrote two films that simply wouldn't leave my head.
Any future projects beyond The Inuring you'd like to share?
I am now in pre-production on a couple of new short films, the first of which is The Nomophobe, a film dealing with family loss, and it is due to be shot in the summer. I am also developing a feature film of The Inuring, which explores the story in full and will shoot in 2017.
What can you tell us about your filmwork prior to The Velvet Abstract and The Inuring?
I have been involved with over twenty short films, directed a TV period costume drama, and a live theatre show to an audience of 4000 in Tuscany. On my first ever day on set as a director the cast and crew combined made 100 people in total on set. I fought hard to get that gig and it was certainly a case of throwing myself in at the deep end. But I am comfortable in front of a large crowd as a small one, so nerves were never an issue. I have worked on multiple sets both home and abroad, with over 150 actors, and I have been fortunate to have enjoyed every single one of these projects. This experience has also led to me being hired to be a speaker for the Screenwriting Expo in Los Angeles, a director for the Actor Table Reads at the London Screenwriters' Festival, and most recently being elected onto the Executive Council of the Writers' Guild.
How would you describe yourself as a director?
I am extremely meticulous by nature and this reflects in my work. I plan everything in detail. But trust is important when working with actors because they are at the heart of your story. Today, too many filmmakers concentrate all their efforts on where the camera is going to be, and forget the most compelling frame on any screen is not the angle of the camera, but the eyes of the actor. The camera shouldn't get in the way of the story or the performances. For me, I find the very best actors I can get for the roles, because their performances are what I want audiences to remember. Character driven stories are what matter to me most and without highly skilled actors to bring the characters to life, a director is merely directing a cacophony of sound effects and obscure angles.
Filmmakers who inspire you?
There are many filmmakers I admire greatly, such as Buster Keaton [Buster Keaton bio - click here], Martin Scorsese, Woody Allen, David Fincher, Jim Jarmusch, and lots more. But I have never tried to be them. I focus on the story I am telling and use the techniques suitable to serve the story and pacing. In some cases I have suggested shots to DP's that they were at first unsure about, but once in practice they agreed why that particular shot was the right one for the scene in question. It is important to be inspired but you have to forge your own path. Be true to yourself and the story you are telling. Your heroes would make a different film. Make the film you want to make. Otherwise what is the point of being a filmmaker.
Your favourite movies?

Feeling lucky ?
Want to
search
any of my partnershops yourself
for more, better results ?

The links below
will take you
just there!!!

Find James Hughes
at the amazons ...

amazon.com

amazon.co.uk

amazon.de
Looking for imports ?
Find James Hughes here ...
Something naughty ?
(Must be over 18 to go there !)

So many films to mention, but the two I simply cannot live without are Casablanca and Se7en. Both very different movies, and the earlier drafts of both suggested neither was going to work, but they have remained under my skin from the first viewing.
Your/your movies' website, Facebook, whatever else?
My own website is http://www.thejameshughes.com and my Twitter handle is @theJamesHughes but I am not on Facebook.
The films discussed in this interview have websites, www.thevelvetabstract.com and www.theinuring.com and are both films of my production company Sunset Aperture www.sunsetaperture.com - where you can read more about my forthcoming productions, along with updates to The Velvet Abstract and The Inuring - two films I cannot wait to share with audiences around the world.
Thanks for the interview!