Your new movie Lake Alice - in a few words, what is it about?
Lake Alice is set during Christmas in an isolated cabin in the subzero temperatures of northern Wisconsin where the days are short and the nights last forever. Jane Patterson runs the local favorite tea room and is loved by all. Then the Thomas family comes to town with their daughters fiance Ryan Emerson. Jane thought the Thomas' daughter Sarah was meant for her son. And hell hath no fury...etc. Meeting the family for the first time, Ryan Emerson (Brad Schmidt) must prove his intentions with the Thomas' daughter, Sarah (Caroline Tudor), and win the approval of her father, Greg (Peter O'Brien), while he masks his jealousy for Sarah's ex-fling, Tyler (Brando Eaton). As the Thomas family settles in, things start to happen around the cabin; strange footprints by the windows, noises from outside, and a bitter animosity from the locals, including the law enforcement. As a blizzard descends on Lake Alice, so does the evil from behind the camera, as the Thomas family is hunted down one by one. The family struggles to stay alive as their power in numbers slowly dwindles.
What did you draw upon to bring your character to life, and how much Eileen Dietz can we find in Jane Patterson?
I think all acting comes from a(n unconscious perhaps) memory of similar events. I have been happily planning things for myself and others and then often someone or something happens to alter my plans. Or someone who I thought loved me very much, a niece suddenly ups and leaves and you can draw upon those moments of utter disbelief, then horrible hurt and then rage. Favorite example is if you have to kill someone, well we can't remember what it's like to kill someone because we never have, but we have all killed a fly or a mosquito with that kind of anger. So that rage is simply a matter of degree. Not that Jayne kills anyone, it's just drawing upon that feeling of rage coming from utter disappointment and hurt. It's actor talk so I hope you understand. At least that is how my awesome teacher Don Hotton taught me.
How did you get involved with the project in the first place?
It was a simple audition. They asked me to self tape a scene, it's the rage nowadays with casting directors, actors film their own tapes. And that was it. A week or two later they called me and I had the part. They said once they saw my audition, there was no doubt they wanted only me in the cast. Nice, huh?
What can you tell us about your director Ben Milliken, and what was your collaboration like?
Ben was absolutely one of the very best directors I have ever worked with. Every day on set was a new adventure and I felt so safe and cared for. Ben had such a way of talking to you after a scene, that you never felt you were wrong, just that he was curious to try it a different way and see how that worked. He really understands actors and what makes us tick. We saw Jane basically the same way, who she was and what she wanted and needed. Even the hard scenes, in the snow in 10 degree below weather were fun. An actor should feel safe to delve into any emotion, whether it be smiles or tears or anger, and Ben more than provided that safety net and you never felt alone.
Do talk about the shoot as such, and the on-set atmosphere?
This set was comprised of cast and crew who really wanted to be there. It was surely not for the money nor the temps, it was freezing in Tomahawk, Wisconsin where we shot. It was 10 to 20 degrees below zero. There was not a "diva" anywhere. It was such fun. I felt for the crew who was outside for hours while we had ten maybe 20 mins with foot warmers and hand warmers. And not a complaint among them. You know that comes from the top, producers and Scott Miller was the best.
With Lake Alice being a horror movie: This seems to be a genre you tend do come back to ever since The Exorcist - so is that at all a genre dear to you, and why (not)? And since women in horror are almost automatically credited as "scream queens", is that a brand you can at all relate to?
I love shooting horror and thrillers. There is a difference, a huge difference between the two which I will discuss later. Before The Exorcist I did a lot of stuff but afterwards, well, I guess I am typecast to play witches and demons and zombies and last week I finally played a vampire, a situation that is just fine with me. Many of us actors who work consistently in thrillers hate the term "scream queen". Every lithe actress in town who worked on UHF Scream Queens call themselves scream queens or she who shot one horror film is a scream queen. I prefer to be called Queen Of Screams which also happens to be the name of a film I shot a couple of years ago.
Even if you might by now have grown tired of talking about The Exorcist, could you say a few words about your work on the movie, otherwise I fear my readers will tar and feather me ;)
Thank you for your concern, I love talking about The Exorcist. It is such a huge part of my life and if fans want to know things I am more than happy to tell them. I loved going to work even with the discomfort of the vomiting scene or the extreme cold, cold seems to be a recurring thread here, haha, I got to make movie magic. In this film we did special effects that had never been tried before thanks to the ultra talented Godfather of Makeup Dick Smith and Marcel Vercoutere (totally unheralded for the levitation, the spider walk effects and others). Hey I was a young girl working on a huge film with the likes of Max Von Sydow. And I love kids, and adults of all ages telling me how I ruined their childhoods.
What got you into acting in the first place, and did you receive any formal education on the subject?
I wanted to be an actress since I was 7 years old and never wanted to be anything else except perhaps a jockey or just a horse lover, I did get to combine both when I shot a commercial in Central Park, NYC and played a jockey drinking Vernor's Ginger Ale. All young actors in NY took acting, singing and dancing lessons. You just did. Well I can't dane or sing, although I wish I could (hmm next life), so I took some acting classes from some rather famous teachers who I thought were good until I came out to LA and met the afore mentioned Don Hotton who changed my acting life.
Despite being mostly known for horror, you got your start on the small screen on daytime soaps, a format you returned to every now and again - so do talk about your work on the soaps for a bit, and how does shooting these compare to making a movie?
Shooting a soap opera is the most challenging, exciting, scary and ultimately satisfying job in show business. In films you shoot a small scene and maybe do the same thing 5 or 6 times. In soaps it's like a play and you do the whole thing from beginning to end. And often remembering 30 pages of dialogue over night. I remember the first soap I ever did I had one line and I was terrified. I loved General Hospital with a passion. My character was locked up inside a mental institution and refused to grow up cause she felt she killed her friend in an accident. Every day was again something fun or challenging to act. Added to that, General Hospital was the most popular daytime series ever, 12 million people turning in, just like a nighttime show. People stopped me on the streets and yelled Sarah, Sarah - my character's name. Yes I loved being a "star" and I would answer questions and signed autographs till the last kid wanted one. I also got to go to hospitals and teen group homes as me and my character and have a chance to give something back. I also got to have lunch with Tom Landry and the Dallas Cowboys.
You also have to say a few words about your movie debut Teenage Gang Debs, and how did you get involved with it?
I think it was just a simple audition. It was very much a drive-in movie, in black and white with great pulsing music. We didn't have guns we had knives and knew how to use them. I had my first crying scene ever and I cringe to watch it but it was my first film and I was now a real actress.
Any other past films or TV appearances of yours you'd like to talk about?
Oh my goodness, without sounding mushy I loved every one of them, David Holtzman's Diary which has become a cult favorite in filmmaking, Planet of the Apes was my first show in Hollywood when I came to California and I got to work with the great Roddy McDowall, and Korg 70,000 BC where I played a neanderthal kid, one of the Manson gang in Helter Skelter, Constantine with Keanu Reeves or Night Tales with Jamie Fox. I loved Queen Of Screams, A**holes, 1000 Acres of Hell, Grimm and of course Lake Alice - all indies. I love shooting indies.
You also have quite a theatrical career under your belt, right? So how does performing on stage compare to acting in front of a camera, and which do you prefer, actually?
I started my career on stage and a play called Ontological Proof Of My Existence that directly led to my being cast in The Exorcist, an agent was in the audience. I became an actress in New York City and did 3 seasons of summer stock with the last one leading to me getting an Equity card and becoming a Union Actor. I sometimes long for the excitement of the stage but I am blessed to be a celebrity guest at so many horror conventions and film festivals I can't devote weekends to doing shows. But maybe someday I will tread the boards again.
You of course also have to talk about your book Exorcising My Demons: An Actress' Journey to The Exorcist and Beyond!
Well all of the above is mentioned in my book but in much more detail I talked it to an awesome writer named Dan Loubier and the book is filled with stories about how I became an actor, and he is so brilliant you will laugh and cry and then laugh again. After you read the autobiographical part, the rest of the book is about The Exorcist and how I got the part, the audition, riding through Central Park wrapped in Saran Wrap so I could lose a pound or two the casting director wanted, meeting the Billy Friedkin and Dick Smith and Linda Blair for the first time and visiting Dick's makeup studio where he made up Marlon Brando and Dustin Hoffman among many, many others and then on the set which was closed to the public. How did they shoot the famous vomit scene or the masturbation also known as the abuse of the cross sequence, the shooting of the gun, the slapping of the priest and so much more its in the book. Wanna know how I prepared my audition? Or abused the cross? It's all in there too. And especially how to follow your dreams whether it be actress, actor, director, or run a costume shop or be a makeup artist or a Mom, it's your dream, right? It has been called inspiring too. The best place to buy it is through me, order through Paypal and chat me up on Facebook. But its hard to be my "friend" cause I have over 5,000 of them, but they can surely follow me or PM me. Or wait in the queue.
Any future projects, in whatever medium, you'd like to share?
I shot a great PSA music video about blood donation last week and played a vampire, haha, and am shooting a new film, Sarah, where I play a schizophrenic and in the future something called Sorority Vampires and a film called Withchula and it's so great casue there is always something new around the corner, we just don't know what it will be. And meanwhile I will be doing shows all over the country and going to Wales in July.
How would you describe yourself as an actress, and some of your techniques to bring your characters to life?
Answered above but just believe in your character and absolutely trust your writer. As Shakespeare said, the plays, the thing, and even the bible says: In the beginning was the word. As an actor you must believe in the words you are saying and bring your personal experiences to the projects, not emotional memories, just allow yourself to remember, you don't have to do anything, just trust yourself too. And the belief that no person or character believes they are stupid or evil or even perfect so you can't play evil or stupid or perfect. Just use the words and yes you will fly.
Actresses (and indeed actors) who inspire you?
Sally Field has always most inspired me from the days of Gidget which was the name surfers gave her as girl midget, through The Flying Nun to Sybil and the rest of her projects. I adored her than and I adore her now. She also told me she watched me in General Hospital when she was pregnant and loved, loved, loved Sarah. I adore Annette Benning and the risks she takes, and especially Julianna Moore, I mean talking about risks, her Still Alice where she plays a woman with Alzheimer's and The Kids Are All Right where she played a lesbian, all risks, all beautifully done.
Your favourite movies?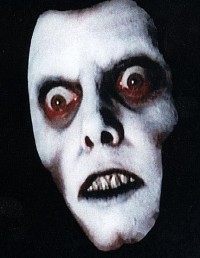 Feeling lucky ?
Want to
search
any of my partnershops yourself
for more, better results ?

The links below
will take you
just there!!!


Oh Gosh, I can never remember. Casablanca of course, oh All About Eve, The Devil's Advocate, for horror What Ever Happened To Baby Jane, a brilliant horror film, ...
... and of course, films you really deplore?
All the films they call horror today which consist of nothing more than blood and guts, no characters you either love or love to hate, no plots just gore. And then along comes something brilliant like The Autopsy Of Jane Doe that takes us back to real horror. And finally fans are beginnings to "get it" and bad horror films flop at the box office and they don't flock to see sequels and remakes anymore. Now we need more fans to boycott these studio films and flock to indies. But give me a horror/thriller film with a real plot and people like Lake Alice and I believe in horror again.
Your/your movie's website, Facebook, whatever else?
My website is down but it will be up again in a couple of months at www.eileendietz.com, and FB as Eileen Dietz, the photo where I am leaning against a burnt man and a fan page on FB and my email is eileen@eileendietz.com, especially if you would like to buy my book and use Paypal or send me a check.
Anything else you're dying to mention and I have merely forgotten to ask?
I also sell Pazuzzu statues that are very cool and Pazuzzu heads and Pazuzzu pillows and the original Exorcist script and of course 8x10's online. And all fans can buy them there and only from me.
And that I feel totally blessed, ironic with a career of horror and evil huh, to be doing what I do and make a living doing it. How cool is that? And finally to all of you out there, please follow your dreams whatever they are. Don't talk about them to the wrong people because there is so much negativity out there. Follow your dreams with passion and love and they will happen, I promise you. And thank you for allowing me the interview.
Thanks for the interview!