Your upcoming film Chronic Insanity - in a few words, what is it going to be about?
Well, Chronic Insanity tells the story of a former dealer who needs some quick cash, times are tough. So through a series of unfortunate circumstances he finds himself pulled back into the fold with his former supplier setting off a chain reaction of dangerous and hilarious situations that might just get all involved killed.
What were your inspirations when writing Chronic Insanity?
Multiple things I guess. I really wanted to write something new and different than what I'm used to. I always have tons of different ideas bouncing around in my head but one night I was at work and started brainstorming with a co-worker and the title Chronic Insanity just came up. I've known and do know a lot of people who either smoke weed or sell it so the idea of writing a script taking place in the drug scene just seemed to spike my interest.
Chronic Insanity is a hybrid of horror and stoner comedy - why did you figure the two genres would gel?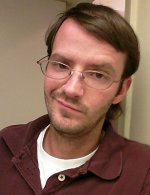 Horror and comedy have always gone hand in hand. There's always that moment in a horror movie where the scare is building up and then when it hits there's that great moment after the jump where you can relax and laugh. The laughter is a natural reaction to that heightened state of paranoia, that fear of what might have just happened. We laugh and shrug it off because after whatever we've just experienced we're still okay! In essence, that laughing becomes a defense mechanism to our fear of the unknown. So in reality the comedy and horror genres have always co-existed in degrees. As far as the whole stoner comedy dynamic, in my experience people who are impaired by weed or even other things like alcohol are usually coming off in such random and non-typical states that they beg to be laughed at. Hence, why not take characters who will naturally bring a comedic element to the proceeding and mix them into a scenario with lots of suspense, danger, scary hallucinations, sweet drugs, tons of killing, blood, erotica, more killings and even more drugs?! At the risk of sounding big-headed, I think it's genius!
Is the stoner comedy a genre you're at all into, and your genre favourites?
In all honesty, it's actually not! A few years ago I had some buddies over and they insisted I watch a Cheech & Chong flick because I'd never seen one and apparently for a huge movie buff like myself this was blasphemy! They had brought over Cheech & Chong's Next Movie, which I sat through for nearly 90 minutes with a straight face. I got the humor but I just didn't think it was funny! Smoking weed doesn't just make shit hilarious and watching them do their antics in that movie was a bit mind-blogging seriously. My two friends laughed until they cried while I was sitting there with this look on my face like, "Why did I agree to flush my next hour and a half down the toilet?" So yeah, the stoner comedy isn't something I'm very fond of per se. I enjoyed the first Harold & Kumar movie but thought the two sequels were terrible. Director Aiden Dillard made a pair of movies that were so random and wild you just had to love them called Meat Weed Madness and Meat Weed America. Also, just because I'm a huge fan of Full Moon Pictures I love the Evil Bong-trilogy but that has a lot to do with the in-jokes of the company and the talent involved.
How would you describe your film's brand of humour?
We'll be going for natural humor all the way. No silly set-ups and acting like morons, just natural and physical hilarity! I think we have some really funny characters in Chronic Insanity and it helps that we've assembled a really funny collection of actors and actresses to bring it all to life. There will be tons of room for improvisation in this thing also so the talent involved will have room to breath and really try to infuse their respective characters with their own touches of humanity and comedy.
Since it's also a horror movie, how far do you plan to go in terms of gore and violence?
Chronic Insanity will have it's decent share of really intense violence. That is a guarantee! There are so many physical altercations and murders in this thing it's almost ridiculous to be completely honest but I think that's one thing that will keep people glued to the action.
How would you describe your directorial approach to the proceedings?
On this one the directorial style is gonna be pretty loose. We're really looking to push our players and experiment to degrees with the improvisation and get the best out of each person and scenario.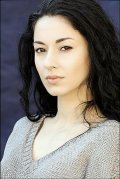 Nicola Fiore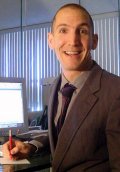 Aiden Dillard
On Chronic Insanity, you share directing duties with scream queen Nicola Fiore, who will make her directorial debut with the movie, right? Why her, and would you like to talk about her for a bit?
Nicola and I go back many years. Her and I first worked together on For Christ's Sake back in '07 and we really hit it off professionally. Practically everything I've been involved in since she's had a hand in in some way or another. We compliment each other. We think alike. We find humor in the same things. She is an accomplished actress and producer but really wants to broaden her film cannon so the idea of her sharing the director's chair with me on this thing just makes sense. I think we can and will learn a lot from each other on this too and film itself is always a learning experience. It should be a lot of fun!
A few words about your principal cast, and how did you find them?
Our cast is a pretty great group of people thus far. Our lead dealer that causes all of this strife will be played by a really great comedic actor named Andy McCain. I really think he's gonna be great as "Jenkins", our lead lovable douchebag who's just trying to get by but ends up causing a whole world of hurt for everyone he comes into contact with. As far as our supporting cast we have a collection of great newcomers that are so damned funny and talented including Joey Garcia, Trevor Jessup and Kristina McCaughley! Mark my words, you'll see more of these people! Plus, my good buddy Andrew Combs will be bringing our lead kingpin to menacing life! Nicola will be doing a cameo as well. I'd never write a script without creating a part for her. Plus, we have a really funny cameo on tap from the Meat Weed-master himself Aiden Dillard. He's a real character himself and he'll make a great addition also!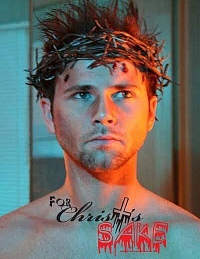 I know it's probably waaay too early to ask, but any idea when and where the film will be released onto the public yet?
That's a good question! I'd like to think it should be done by year's end and that we can be doing festival screenings with the start of 2013. Only time will tell.
Any future projects beyond Chronic Insanity?
Too many to speak of really! Haha, I'm still overseeing the For Christ's Sake projects and hope to have a finished version of For Nicole's Sake soon. Slaughter Daughter is winding down through post and will be ready to attack the festival circuit soon. I've been helping cast and executive produce an indie comedy called Limo Driver for my friend Joseph Mazzaferro. I'm currently writing a sequel to Chronic Insanity. There's also discussion on a lot of other things that are gestating!
Your/your film's website, Facebook, indiegogo, whatever else?
My Facebook:
http://www.facebook.com/dustin.hubbard.39
C Word Productions Youtube Channel:
http://www.youtube.com/user/cwordprods?feature=watch
Chronic Insanity Facebook Fan Page:
http://www.facebook.com/chronicinsanitythemovie
Slaughter Daughter Youtube Channel:
http://www.youtube.com/user/myslaughterdaughter?feature=watch
Limo Driver Facebook Fan Page:
http://www.facebook.com/limodrivermovie

Feeling lucky ?
Want to
search
any of my partnershops yourself
for more, better results ?

The links below
will take you
just there!!!

Find Dustin Hubbard
at the amazons ...

amazon.com

amazon.co.uk

amazon.de
Looking for imports ?
Find Dustin Hubbard here ...
Something naughty ?
(Must be over 18 to go there !)

Finally, these are the links to the Chronic Insanity online fundraising page:
http://www.indiegogo.com/chronicinsanity
We have a little less than two weeks left on this fundraiser but we have an added bonus to offer all searchmytrash.com readers: Anyone who reads this and makes a donation to our page, mention "searchmytrash" in the comments section and you will receive not only the perk coordinating to your donation but we will also throw in a 5-DVD horror movie grab bag, a signed pic of co-director/actress Nicola Fiore and a personal thank you video to you recorded live from the set and uploaded to the C Word Productions Youtube channel. Help us make something awesome and truly different people! You'll be so glad you did!
Anything else you'd like to mention and I have merely forgotten to ask?
Nothing comes to mind sir!
Thanks for the interview!
Thanks again for your continued interest in me and my films. It means a lot and I appreciate the support!