Your new movie Artik - in a few words, what is it about, and what can you tell us about your character in it?
Artik is a heightened serial killer thriller about the cycle of violence/trauma and the role of compassion in breaking the cycle. My character Holton is working on overcoming his past and finding peace within himself when he meets a young boy who seems to be suffering from some sort of abuse or neglect. Unable to turn a blind eye, Holton goes looking for answers and ends up meeting Artik - a serial killer who embodies everything Holton has fought to free himself of.
What did you draw upon to bring your character to life, and honestly, how much Chase Williamson can we find in Holton?
I had a lot of help finding Holton, from learning how to weld and working with a blow torch to all of the sweet tattoos. I was given a ton of physical stuff to play with that really made me feel like I was in someone elseís skin. Most of the work I have done on film has felt like itís been in a similar universe and I tend to be asked to deliver something in the general vein of what Iíve done before, at least physically. It can sometimes be challenging work to differentiate certain roles from each other when they arenít so specifically written. The way Tom Botchii wrote the script, it was clear that this story took place in its own unique world within a heightened reality. Later in speaking with him he was very encouraging and enthusiastic about pushing me into new territory and challenging me to work against what heíd seen from me before, which almost never happens and is highly unusual without an arduous audition process because it requires a great deal of trust on his part, and all of the producersí parts. So I felt lucky and grateful to be given the opportunity. It was a lot of fun being able to create a totally new character who occupied a particular space in the world that Tom created.
How did you get involved with the project in the first place?
Fortunately, Tom thought of me for the role and reached out. I read the script and saw an opportunity to do something different and got excited. Then I met with Tom who is an outstanding guy, got more excited and signed on.
To what extent could you identify with Artik's brand of horror
Physically, probably to the extent that I have been in a dentistís chair longer than I was led to believe I would be. Otherwise, I love a good serial killer story.
What can you tell us about Artik's director Tom Botchii, and what was your collaboration like?
This story is very personal to Tom and his passion and attention to detail were really inspiring. Script-wise, I was impressed with how he found a way to say what he wanted to say and get so much off his chest in such an unexpected and out-there way. It was hugely cathartic for him to write but not super obvious or on-the-nose in terms of what he was trying to express. I love ambiguity in art and I thought his whole approach to telling his own story was extremely creative and interesting. Plus heís just a real SWEETHORT.
Do talk about the shoot as such, and the on-set atmosphere?
The shoot as such was one of the most professional indie sets Iíve worked on. I felt totally taken care of and protected and was given every tool I needed to do a good job, which isnít always the case. And we had a lot of fun - Jerry, who plays Artik, also produced the film and grew up in Albuquerque where we
shot it, he is a giant teddy bear, full of energy and as an actor himself he really went out of his way to make sure it was a good experience for everyone. He also brought on a lot of crew members who heíd known his whole life and everyone was super passionate and excited. Iíve worked in New Mexico a few times at this point and itís always a pleasure working with the production teams and crew members there.
Any future projects you'd like to share?
Acting-wise I have a couple more projects in the can that will be coming out in the next few months. I have a film called Greenlight directed by Graham Denman thatís premiering at Shriekfest in LA. Itís a super fun thriller and I got to work with some great actors. Mainly Iíve been creating a bunch of audio content for the past couple of years that I produce, write, edit, mix and act in. Itís gone pretty well and has opened up some doors that I didnít necessarily expect or envision for myself so itís been exciting and Iíve been pretty focused on that. Otherwise, nothing on the horizon at the moment.
What got you into acting in the first place, and did you receive any formal training on the subject?
I got into acting early on as an outlet for my imagination when I was a little kid. I was a very performative child, so theatre and improv quickly became my ďthingĒ. I come from a very athletic family so growing up I always approached acting with a similar mentality to that of an athlete in terms of work ethic, training and trajectory. My goal was never to become a child actor or anything, I saw it more how my brothers saw football - work hard, make varsity or whatever, graduate high school, perform and train at the highest academic level and then hopefully with some luck ďgo proĒ. So I stayed hyper focused throughout high school and got into the acting conservatory at USC where I trained for four years before I got my BFA in Acting.
From what I've read, before you got into movies, you also did your fair share of stagework - so what can you tell us about that aspect of your career, and how does performing in front of an audience compare to acting in front of a camera, and which do you prefer actually?
It really is apples and oranges in a lot of ways. Film is a directorís medium and stage is more of an actorís playground. On stage, you are your own editor, thereís no one making decisions about your performance for you, and you also get to live it all out in real time. Not to mention the weeks of rehearsal before you perform. I think Clancy Brown put it best when he told me that acting on film vs. stage is like trying to capture the best rehearsal on camera vs. rehearsing until thereís a performance. I love both processes but I tend to feel a bit more ownership of my work on stage. Iíve done a fair amount of movies at this point but I havenít yet been able to play anything close to the range of roles on screen that I have in theatre, so that keeps me hungry and excited about the future. At this point Iím only really interested in taking on projects that will allow me to expand or grow in some way and Artik was exactly that.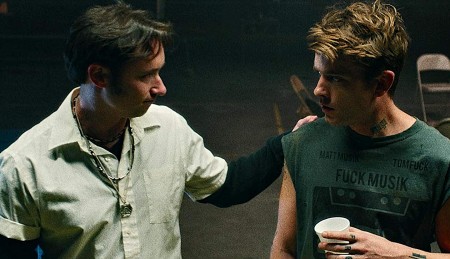 I would be amiss if I didn't ask you about John Dies at the End - so a few words about that movie, and about working with Don Coscarelli?
But of course! John Dies at the End was my ďgoing proĒ moment - I had zero professional credits and was lucky enough to get that job two weeks after I graduated from USC, which was pretty crazy. The whole thing felt like a dream and was the best experience of my life, from the screen test through the end of the festival run. It really was a total dream come true in so many ways. I was obsessed with the book and my whole life I ALWAYS dreamt of getting to play the protagonist of a book I loved in the movie version. That role in particular really felt like it WAS me at the time, like it just played to every single one of my strengths and spoke to me on such a deep level. The specific brand of comedy felt tailor-made for me and having only done theatre, I had never really gotten to act in any sort of genre or horror piece. It felt way too good to be true. Then when I got the part I was given the full script and read all the insane shit that happened to my character and all the incredible moments I was going to get to play and it just completely blew my mind. Plus, my first three days were a massive two-hander with me and Paul Giamatti, who was the first real life adult I had ever acted with as opposed to acting with basically a child my own age playing an adult. So it was an unbelievable opportunity and it still trips me out to think about how lucky I was to get that part and how grateful I am that Don saw whatever he saw in me at the audition that made him want to cast me. As a young cinephile/horror fan I was thrilled just to get to be in the room with him and never assumed it would lead to anything beyond that. Don is incredibly special to me and a friend for life. I am dying for him to make another movie at once; henceforth, immediately.
What can you tell us about your other filmwork prior to Artik?
Iíve been lucky enough to work with some great, established genre filmmakers but for the most part I have largely worked with first-time directors. I think Iíve worked with around ten filmmakers on their first features. Itís exciting to get to be a part of someoneís artistic journey from the beginning of their career and to help facilitate the execution of their vision and make discoveries along with them.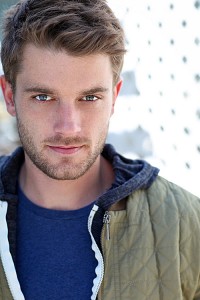 Feeling lucky ?
Want to
search
any of my partnershops yourself
for more, better results ?

The links below
will take you
just there!!!


How would you describe yourself as an actor, and some of your techniques to bring your characters to life?
I try not to get in my head or become too self-aware about that sort of thing. I just try to follow my gut and bring as much weight as possible to the work by being ultra-specific so once I get to set I can trust myself enough to let it go and play.
Actors (and indeed actresses) who inspire you?
So many. Off the top of my head Joaquin Phoenix, Frances Conroy, Sam Rockwell, Michelle Williams, Michael Shannon. But also a ton of indie/genre artists and peers Iíve gotten to collaborate with inspire me all the time - to name a few Graham Skipper, Brea Grant, Noah Segan and my Artik castmates Matt Mercer and Lauren Ashley Carter, both of whom I absolutely love. And Jerry! And Gavin White, current child prodigy and future superstar who plays Boy Adam in the film.
Your favourite movies?
Below 90 minutes
... and of course, films you really deplore?
Above 100 minutes
Your website, Facebook, whatever else?
@chillamson
Anything else you're dying to mention and I have merely forgotten to ask?
I mentioned early that Iíve been working on audio content - I have a podcast called Done Disappeared that just finished its third season. Itís a parody of true crime podcasts and podcasting in general. I also just released Manchester by the Sea! The Musical, which is a three part podcast with seven original songs recorded in front of a fake live audience that I created with sound design. Weird, fun stuff!
Thanks for the interview!
Thanks for your questions!