You've recently worked on Richard Chandler's Gilgamesh [Richard Chandler interview - click here] in many a function - so first of all bring us up to speed, what is the film about?
Gilgamesh is a full-length feature movie that is a smorgasbord of film genres containing elements of science fiction, horror, fantasy, erotic thriller and drama, just to name just a few of the most obvious ones. The story is about a young archeologist on a Siberian military expedition who accidentally liberates Inanna, the Sumerian goddess of lust and war, from the cage she was locked in by the entity Gilgamesh. In a fit of pent-up rage, she decides to wipe out the earth by summoning a meteor to strike the planet. Chaos ensues when the world realizes the catastrophe that is coming its way. An ex-CIA agent decides to overthrow the US government with the assistance of rogue elements within the military and a cadre of thrill-killing fetishists who engage in a reign of terror that targets American politicians and business professionals. In the midst of all this lunacy, the archeologist and his wife struggle to keep their relationship grounded as the couple gradually gets sucked into the vortex of global chaos. Throughout it all, Gilgamesh - angry at humanity for unleashing Inanna - ponders whether or not earth deserves to be saved from complete annihilation.
Do talk about your diverse jobs on the movie for a bit!
I worked on the project as line producer, key location scout, publicist, still photographer, and actor.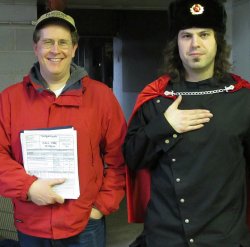 Angel and Richard Chandler on the set of Gilgamesh
How did you get involved with the project in the first place?
I heard that Rick and his company were holding auditions for Gilgamesh back in the summer of 2013. I auditioned for three supporting roles. Although I didn't get those parts, director Richard Chancler [Richard Chandler interview - click here] liked what he saw and said he'd have a small part for me in the movie as a featured extra. I was then placed on an e-mail list for the Gilgamesh cast and crew. Not long after that, Rick shot off an e-mail telling all of us that the original location for the shoot had fallen through. Since most of the movie was expected to be shot at this location, its loss was a huge blow to Rick and threatened to derail the movie. He pleaded with cast and crew members to provide alternative locations. I quickly contacted my network of family, friends, and colleagues and asked them to provide me with any available location that would be suitable for the shoot. Rick and I checked out the many locations I suggested and settled on most of the ones that were a perfect fit for the movie. A few other members of the cast and the crew scored some cool locations too. Several friends of mine made it possible for Rick to utilize the mill facilities in Lawrence (MA) that we used in most the movie. He was so impressed with the location that he tagged me as the key location scout and hired me to be the line producer for the movie. There was no looking back after that.
And that is how you two first met?
Yes.
What can you tell us about your director Richard Chandler [Richard Chandler interview - click here], and what was your collaboration like?
When I came on board as line producer, I met Rick and his father at Rick's place and we went over the script, the shooting schedule, and an array of crisis scenarios to anticipate as best as we could any kind of problem either one of us could foresee and how we would handle them. Rick knows exactly what he wants when he makes a movie. However he's very open to the ideas of other people. Whether the ideas came from me, Todd (Therrien, the assistant director), or Andrew (Zubatkin, the director of photography), Rick would use them if they enhanced the vision he already had for the scene. He allowed me to do rehearsals with the actors so that they were more confident about what they had to do before the cameras rolled and that, in turn, saved us time and money in the process. Gilgamesh will be Rick's sixth feature. He's got a great track record of getting his movies done on time and on budget.
Since Gilgamesh seems to rely heavily on locations, how did you manage to find the right ones, and to what extent did you work hand in hand with Richard Chandler on this?
Rick and I worked very closely on securing most of the locations. When Rick described to me what he was looking for, I passed that information to my personal network of contacts. Some of my friends came up with some great suggestions and those locations were used in the movie. Rick, for example, loved some of the areas in the mill complex because they dovetailed nicely with his vision of a future consumed in chaos.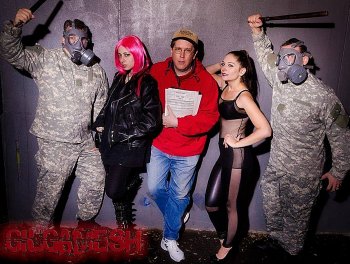 David Reid, Lily Astaroth, Angel, Sarah Michelle, Kurt Gombar
Gilgamesh appears to be quite a complex and elaborate film, at least for an indie - so what challenges were you faced with on that front?
There were several major challenges. The first was that neither Rick nor I had ever done a movie on this kind of scale. We learned as we went along. Both of us are very detail-oriented so that shared trait helped us mitigate some of the big scenes we had to shoot. We had one day where we had to shoot almost nine murder scenes within a span of five hours for the Murder Montage sequence. What made that day tough was that some of our featured extras were either late or became no-shows. The guy scheduled to do make-up and effects for that day was also a no-show. Because Rick and I had backup plans in anticipation of these problems, we solved those problems quickly and got the job done.
Crowd control was another challenge. The Murder Montage sequence relied on a large group of actors and some of them played different characters. The Fetish Club and Breadline sequences also required large groups of actors to move a specific, choreographed way for multiple takes. While Rick focused on obtaining specific shots on those days, part of my job was to ensure that the morale of the actors was kept upbeat.
Another challenge was the weather. I wasn't involved in the outdoor shoot in Maine but I participated in the shoot in Fitchburg (MA) - and man that was a damn cold shoot. By the time we finished, the temperature dropped to the low 20s.
You're also in front of the camera in Gilgamesh - so what can you tell us about your character and your performance?
I had a small part as a featured extra. I played a man in the government-run breadline who objects to the way US soldiers manhandle a boy. The soldiers decide to make an example of me by pulling me out of the breadline and beating me to death. The beating scene was done in one take because my performance unnerved the DP. Rick loved what I did. So did the rest of the cast and crew. They gave me a round of applause after Rick called "cut" on that scene.
Do talk about the shoot as such for a bit, and the on-set atmosphere!
Overall the shoot was an adventure. Sure, we had some challenges but nothing so serious that it became a liability to the shoot. Morale was high among cast and crew. Many people bonded over the experience. I made new friends as a result of my involvement with Gilgamesh. I have an even greater appreciation of Rick's work ethic, his wild imagination, and his sense of collegiality with other creative people on the set.
Should there ever be a Gilgamesh II, could you at all be persuaded to work on it?
I'd be there in a heartbeat if Rick wanted me to continue the crazy adventure that is Gilgamesh.
Any future projects you'd like to share?
I have a small role as an actor in the upcoming gangster movie, Blue Suede. It's an independent feature film starring John Fiore of the Sopranos, Robert Miano of Donnie Brasco-fame, martial arts dynamo Cynthia Rothrock, "America's Most Controversial Sex Symbol" Jasmin St. Claire, and beloved New England character actor Tom Kemp (Mystic River, The Departed, Shutter Island, et al). Written and soon-to-be directed by J. R. Hepburn, the project is generating a lot of excitement in New England. Gilgamesh alumni Oselito Joseph (the actor who plays Gilgamesh) and Alexander Hauck (the actor who plays a military surgeon) will also appear in Blue Suede.
What got you into the filmworld to begin with, and what can you tell us about your education on the subject?
I first got involved in independent film as an actor for small projects. Many of them pre-date the IMDb (Internet Movie Database) so unfortunately a large chunk of my film work - back when movies were actually shot on 16mm, super 16mm, and 35mm film stock - remains unavailable and thus unacknowledged by online sites such as the IMDb. At the same time I freelanced as a videographer shooting weddings, rock music videos, and corporate videos. After I received by masters in Mass Communications from Emerson College in Boston (MA), I started to produce, write, and direct my own film shorts. Collectively I've won almost fifteen awards and certificates for my shorts.
Do talk about your filmwork prior to Gilgamesh for a bit!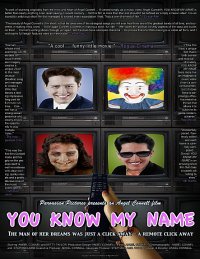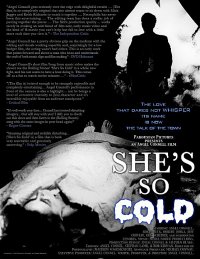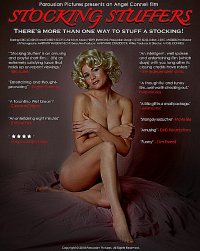 Your readership can check out my IMDb page - http://www.imdb.com/name/nm2154195/reference - for all the juicy details. My shorts tended to appeal to the "art" crowd because I liked to do projects that no one else had done insofar as I liked to explore the medium and the ways in which audiences responded to the dictates of the medium. I was forced to take time off from filmmaking due in part to getting married and raising a son. But now I'm slowly getting back into the groove of filmmaking. Thanks to the profound changes affecting the industry, it's now possible for indie artists to pursue their respective visions and maybe even make a decent living as creative people. I'm now keen on integrating my "art" sensibility into the demands of commercial filmmaking to see if I can still please myself and my "art" fanbase even as I try to appeal to a broader constituency that, for the most part, only wants to be entertained.
Filmmakers, writers, actors, whoever else who inspire you?
Looking back on it now, comic strips and comic books provided my initial inspiration as an artist. I used to draw comic books and sell them to my classmates at school. I loved the noir expressionism of the original Dick Tracy comic strips drawn by Chester Gould. It had a cinematic quality that I emulated as a cartoonist and then later on as a storyboard artist (which I still do nowadays). As a kid, I blew my weekly allowance on buying Marvel comic books. The characters and the stories enthralled me but it was the cinematic-styled drawings done by Jack Kirby, Steve Ditko, Gene Colan, Johnny Romita, Barry Smith, John Buscema, and Frank Miller that rocked my world.
With my teen years I was strongly influenced by all kinds of music, most notably the rock & roll of The Beatles, The Rolling Stones, The Eagles, Pink Floyd, David Bowie, Bruce Springsteen, Billy Joel, Paul Simon, and U2 (among others). Literature added another layer of influences too numerous to mention (Shakespeare, John Donne, Edgar Allan Poe, H. P. Lovecraft, T. S. Eliot, Jack Kerouac, Tom Wolfe, et al).
I've always loved movies as a form of escapism but it wasn't until I took classes in college that I appreciated film as an art form. I'd spend weekends watching a marathon of movies either by myself or with a fellow film geek. If I couldn't see a film in my home town area, I'd drive down to Boston to discover fantastic works of art. What I loved about film was how it seamlessly wove together other art forms - music, plays, literature, et al - into something that was unique. As an actor, I've always adored the versatility, work ethos, and dynamic charisma of Jimmy Cagney. As a producer, I've always admired the visionary detail-oriented task-masters such as David O. Selznik, Irving Thalberg, & Robert Evans et al. As a writer-director or just as a director, I've always emulated the personalized, stylistic, yet deeply emotive filmmakers such as Alfred Hitchcock (my favorite), Orson Welles, Ingmar Bergman, Luis Bunuel, Jean Cocteau, ehe Coen Brothers, Francis Ford Coppola, David Cronenberg, Brian De Palma, Clint Eastwood, Sergei Eisenstein, Federico Fellini, Terry Gilliam, Peter Jackson, Stanley Kubrick, Fritz Lang, David Lean, Sergio Leone, David Lynch, Rouben Mamoulian, Christopher Nolan, Roman Polanski, Michael Powell, Martin Scorsese, Ridley Scott, Steven Spielberg, Oliver Stone, Quentin Tarantino, Frank Capra, Michael Curtiz, Walt Disney, John Ford, Akira Kurosawa, Jacques Tati, Raoul Walsh, & Billy Wilder.
Your favourite movies?
It's almost impossible to compile a definitive list but I'd have to say I never get tired of repeat viewings of Hitchcock at his best: The Thirty-Nine Steps (1935), Notorious(1946), Rope (1948), Rear Window (1954), The Man Who Knew Too Much (1956), Vertigo (1958), North by Northwest (1959), Psycho (1960), The Birds (1963), & Frenzy (1972). The same holds true for Kubrick: Dr. Strangelove (1964), 2001: A Space Odyssey (1968), A Clockwork Orange (1971), The Shining (1980), and Eyes Wide Shut (1999). Welles' Citizen Kane (1940) is four years of film school crammed into one movie but, man, it still surprises you after multiple viewings. Other personal favorites include Tarantino's Pulp Fiction (1994), Disney's Fantasia (1940), Capra's It's a Wonderful Life (1946), Lynch's Blue Velvet (1986), & Gilliam's Brazil (1985).
... and of course, films you really deplore?
Man, that's too numerous a list to even think about let alone cite!
Your/your movie's website, Facebook, whatever else?

Feeling lucky ?
Want to
search
any of my partnershops yourself
for more, better results ?

The links below
will take you
just there!!!

Find Angel Connell
at the amazons ...

amazon.com

amazon.co.uk

amazon.de
Looking for imports ?
Find Angel Connell here ...
Something naughty ?
(Must be over 18 to go there !)

My website's under construction but people can check out my IMDb page: http://www.imdb.com/name/nm2154195/reference
Anything else you are dying to mention and I have merely forgotten to ask?
I'm always looking for a visionary yet highly resourceful producer who can help me finance my next project. A script I have for a short film titled Kill Gaddafi's Whores! is the story of a Muslim woman whose desire to live her life on her own terms in the West is threatened by a trio of Islamofascists ordered by their imam to slaughter all the former bodyguards of the late Libyan dictator Muammar Gaddafi in a desperate attempt to stamp out all symbols of female empowerment. I have other scripts in the back burner too, so if any of your readers would like to learn more about them, they are free to contact me when they have the time to do so.
Thanks for the interview!
It was my pleasure, Mike. I appreciate the time you took to do this. Until we do this again, ciao!