Your new movie Mental Aquarium: The Collected Short Films and Trailers of Andrew Buckner - in a few words, what is it about?
Mental Aquarium is a 75-minute collection of genre-spanning short films. All of the short films in the feature run between one and six minutes. They were also all created between 2020 and 2021. Included in the feature are also some of my trailers. Most are fake and unapologetically tongue-in-cheek. They were all collected to make a feature-length anthology of my work.
What inspired you to collect all these shorts, and did you make them (or at least some of them) with Mental Aquarium already in mind, or was the anthology a spur of the moment thing?
The inspiration for Mental Aquarium came from a need to prove to myself that I could make a feature film entirely by myself and entirely for free. None of the shorts were made with the movie in mind. I figured that with all the dozens of short films I had already created that I had more than enough material for a feature-length anthology. After this came to mind, I knew I had my plan to make a feature, not only for free and by myself, but in a quick timeframe. All I really needed to do was figure out the order of the shorts, put them together, and add a closing credits bit and the film would be complete.
Mental Aquarium encompasses many genres, and goes from dead serious to rather hilarious and back - so what do you think do the films have in common to collect them in an anthology, and did you have any shorts left that didn't fit the mold?
There are two things the shorts I collected in Mental Aquarium have in common. The first is that they all represent different aspects of my personality (especially considering my goofy sense of humor as well as well as my more serious/introspective side). The second is that the shorts in Mental Aquarium all contain various elements of certain films that I have always admired as both a cinephile and as a lover of stories in general. For instance, many of the trailers are modeled after B-movie trailers. In particular, the monster movies of the 1950's. The voice I use in the narration for some of the trailers at the beginning of Mental Aquarium is modeled after trailers from drive-in style B-movies from that era. It is also why I add phrasing such as "At a drive-in near you" and "Summer, 1957" to the end credits of some of the trailers found in the film. This also explains why I include more dramatic and serious fare, such as The Man Who Fears the Rain (2020), as well as more visually and narratively experimental shorts, such as Sights/Sounds (2021) and A 6-Minute Vacation (2020), into the mix.
As for the question about if there were any shorts that didn't fit the mold, I had a short retrospective documentary called Andrew Buckner's Big Screen Memories (2020), which is about how the theater shutdowns due to the Covid-19 pandemic affected me as a cinephile that I considered using in Mental Aquarium. Yet, at 14 minutes in length, it was too long when put alongside the other short films in the feature. I thought that adding Andrew Buckner's Big Screen Memories might weigh down the pace of the feature. This is because the other shorts in the feature all run less than half that length.
Probably connected to the last question, do you feel Mental Aquarium has an overall style or something?
Yes, I feel that Mental Aquarium showcases my love for classic cinema by emulating it in one way or another. This is especially true of films from the 1920's and 1950's. This can be seen in the use of black and white that is present in many of the shorts in the collection. It can also be seen in what I stated previously about the trailers found at the start of the picture. It also showcases my love for experimental films from the silent era as well as those from the 1930's, 1960's, and 1970's. Again, Sights/Sounds and A 6-Minute Vacation are great examples of my deep respect for these types of pictures.
You pretty much fill all the roles on Mental Aquarium both behind and in front of the camera - so is that for purely practical reasons, or is there another idea behind it? And of all the jobs you're doing on your shorts, which do you enjoy the most, which do you think you excel, and which could you do without?
Yes, it was mainly for practical reasons. As I mentioned beforehand, I wanted to make a feature completely for free and my challenge to myself was to create each of the individual short films in the work for free when I was making them. I also wanted to challenge myself and increase the range of my experience and abilities by taking up every filmmaking task in all the shorts included in the feature as well as in the feature itself.
As for which roles I enjoy the most, I was surprised by how much I enjoyed every facet of filmmaking. I was also immensely satisfied by how fulfilling it was to know that I can create a feature entirely by myself. If I had to choose which I enjoy the most, it would be the writing, recording, as well as seeing my cinematic vision come together with the editing of the project. As for what I liked least, I would say the acting. Not because I don't enjoy being in front of the camera, but because it was rather difficult to record yourself and give a natural performance at the same time.
Since you're also the only person in Mental Aquarium appearing in front of the camera, do talk about yourself as an actor for a bit!
As I mentioned earlier, the acting aspect regarding the shorts included in Mental Aquarium was difficult when you were trying to also film yourself at the same time. Yet, the acting I did in features like directors Lenny Schwartz and Nathan Suher's [Nathan Suher interview - click here] wonderful Comic Book Junkies (2020), where I had to simultaneously film myself while acting out my own part for the picture, helped immensely in this area. Before Comic Book Junkies, I was an extra in several independent films such as Chris Staron's religious comedy Bringing Up Bobby (2009), and Mark Netter's brilliant science-fiction feature Nightmare Code (2014). These experiences also helped greatly when it came time to craft the short films that are showcased in Mental Aquarium.
What can you tell us about the shoots as such?
The shoots for the short films were generally in my home or in my backyard. They were extremely quick, usually involving no more than three takes for each scene, and the shooting for each respective short film was usually done within a day. Sometimes it was within a mere morning or afternoon. The fake trailer Mower Vengeance (2020), which starts Mental Aquarium, was filmed in 45 minutes.
The $64-question of course, where can Mental Aquarium be seen?
It currently is available on YouTube in a 65-minute version that was recently shown as part of Without Your Head's inaugural Bloody Stumps Feature Film Festival in early September. It is also available in its 75-minute "final cut" on YouTube. The link to see the 75-minute version of the film in full can be found here: https://www.youtube.com/watch?v=XUlT-xjWegU
Anything you can tell us about the audience and critical reception of Mental Aquarium?
I have been overwhelmed with the positive reaction from audiences, especially the feedback I received from those who viewed Mental Aquarium when it was showcased as part of the Bloody Stumps Feature Film Festival, as well as the outstanding critical reception that I have received for the feature so far. I also would like to take this time to thank you, Michael, for the wonderful review you penned for Mental Aquarium. Every positive word and bit of feedback helps give me the confidence to continue to create even more.
Any future projects you'd like to share?
I have recently made three animated short films. I am toying with the idea of either continuing to make more of them until I have enough to make another feature-length anthology of these animated projects or make an entire animated feature from a single story. I'm not sure which will come to fruition, but that is part of the singular fun of the creative process.
What got you into filmmaking to begin with, and did you receive any formal training on the subject?
I haven't received any formal training on filmmaking, but I always loved movies from as far back as I can remember. Because of this deep love, I had always hoped technology would get to the point where it is now. By that I mean, where you can film something for free on a device as accessible as your phone.
What got me into filmmaking, aside from what I just mentioned, was a desire to try new ways to creatively express myself. Before I even made my first short film, I published well over a hundred books. Among these are poetry volumes, short stories, short story collections, novels, reviews, original song lyrics in album form, original scripts in book format etc. I did pretty much everything I set out to do with my writing, so I realized it was time to try a new inventive avenue.
What can you tell us about your filmwork prior to Mental Aquarium?
As mentioned beforehand, I worked as a film extra. I also had small roles in several independent films. I was listed as an associate producer on the fantastic zombie film Wormwood's End (2014) from director William Victor Schotten. I also had penned a variety of short and feature-length screenplays in many genres. Some are available right now in book form on Amazon. There was a feature-length script called Whispers in the Darkness (2012) that I co-authored with Russell Stiver. It is a demonic possession tale that was a runner-up in the Great Lakes International Film Festival Screenplay Competition. Though that one is not available in book form at Amazon, I would love to see it made into an actual film or even adapted into a novel.
I was listed in the "thank you" section of a variety of independent films in the credits for backing them financially through websites like Kickstarter. That also gave me more of variety in the experience department. This is when it came to my involvement in different avenues of filmmaking.
And, of course, there was the creation of my own short films. This started with a short called A Serene Scene (2020). It was basically me recording, in what I believed was a most artistic way, the view from the hammock in my backyard. I had a four-minute acoustic guitar riff called Quarantined on a Friday Night (2020) that I had recently created, as I was also starting to branch out into making music as well (another creative outlet I always wanted to tap into that I put off until the technology got to a point where I can do it for free). I put the song in the background of the short and the result was quietly beautiful and soothing. In short, it perfectly mirrored the title. The positive response I received from that film helped me create dozens more short films since that time, many of which were used in Mental Aquarium.
Filmmakers, writers, actors, whoever else who inspire you?
Stephen King has always been a constant source of inspiration to me. This was from the time I was starting to read and form my own words. Other writers I greatly admire are John Grisham, Michael Chrichton, Jules Verne, Ray Bradbury, Carl Sagan, William Shakespeare, Whitley Strieber, Saul Williams (who I also look up to immensely as a musician and he is also one of my favorite poets), Roger Ebert, Leonard Maltin, Ralph Waldo Emerson (who I also admire as a poet), Dean Koontz, Clive Barker, Arthur C. Clarke, Marquis De Sade, and Pier Paolo Pasolini (who is also one of my favorite filmmakers and poets).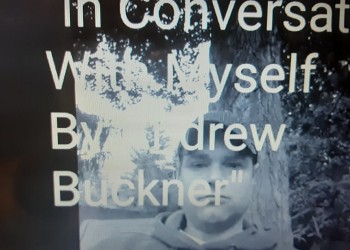 Aside from Pasolini, some of the other filmmakers who inspire me are Ingmar Bergman, Werner Herzog, Michelangelo Antonioni, Steven Spielberg, Alfred Hitchcock, Jean-Luc Godard, Federico Fellini, David Lynch, David Cronenberg, Lloyd Kaufman, Fritz Lang, Bernardo Bertolucci, Richard Griffin [Richard Griffin interview - click here], Roger Corman [Roger Corman bio - click here], Dario Argento, Mario Bava [Mario Bava bio - click here], Lucio Fulci [Lucio Fulci bio - click here], Andrei Tarkovsky, Larry Cohen [Larry Cohen bio - click here], Oliver Stone, Akira Kurosawa, Isao Takahata, Hayao Miyazaki, George A. Romero, Quentin Tarantino, and Martin Scorsese. There are plenty more, but, for the sake of brevity, I will stop here.
Musically, I have always been a big fan of highly lyrical rappers. This is because they inspire me as a writer, a poet, and as a general lover of language and self-expression. Some of my favorites are Eminem, Tupac, Common, Talib Kweli, Big Punisher, the Notorious B.I.G., Andre 3000, R.A. the Rugged Man, LL Cool J, Redman, Necro, Xzibit, Tech N9ne, Chris Orrick, and Nas. I've also always been inspired by highly lyrical rap groups for precisely the same reason. Some of my favorites in this department are Wu-Tang Clan, Public Enemy, Beastie Boys, D-12, Atmosphere, and Outkast. I am also a big fan of the brilliant experimental music of Frank Zappa. Moreover, I also greatly admire lyric-driven rock bands like Nirvana, The Goo Goo Dolls, and Aerosmith.
I've always been inspired by classic Hollywood actors like Cary Grant, Humphrey Bogart, Laurence Olivier, and James Stewart. Some modern actors I equally admire are Leonardo DiCaprio, Sean Penn, Jack Nicholson, Robert De Niro, Daniel Day-Lewis, Anthony Hopkins, Al Pacino, Ben Kingsley, and Willem Dafoe
Your favourite movies?
I have so many favorite films that I decided to make a list of my 105 favorite feature films of all time on my web site AWordofDreams.com! Here is a link to the list:
https://awordofdreams.com/2020/12/22/andrew-buckners-101-favorite-films/
... and of course, films you really deplore?

Feeling lucky ?
Want to
search
any of my partnershops yourself
for more, better results ?

The links below
will take you
just there!!!


I am generally not the biggest fan of superhero movies, but there are some films in this genre, like the recent Shang-Chi and the Legend of the Ten Rings (2021) and the original Toxic Avenger (1984), which I think are fantastic. I also enjoyed M. Night Shyamalan's psychological spin on the genre with the terrific features Unbreakable (2000) and Glass (2019).
Your/your movie's website, social media, whatever else?
Mental Aquarium doesn't have an official site yet, but I am planning on making one in the future. For now, you can contact me on social media at @moviesforlife09 on Twitter. You can also follow me on my movie/book/music review, interview, list, and general writing site AWordofDreams.com, and on Facebook.
Anything else you're dying to mention and I have merely forgotten to ask?
Not that I can think of right now. We have covered a lot of ground.
Thanks for the interview!
Thank you!