Hot Picks

- Nox 2019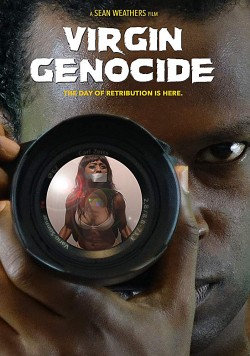 David Cross (Sean Weathers) is almost 40 and still a virgin - and basically, he blames all the women who have rejected him for it, telling his tale of woe to his own camera. And all this started with puberty, when he was the typical shy kid who couldn't really talk to girls properly and who didn't really have the looks and physique to attract them. But of course, much has changed since puberty, and nowadays he even tries online dating to get a girlfriend - but not having all that many social skills, he usually fucks things up. And frustration is now finally at such a high level that he stalks women, corners them and kills them - and films everything with his omnipresent camera, as part of his "manifesto" - but he ultimately plans to go even further than that ...
Ok, this movie was shot on a shoestring, and quite probably without a crew - and that's exactly what makes it so unsettling: While most other found footage movies are about everyday people stepping into out-of-control situations (and I know I'm over-generalizing here), in this one you're pretty much forced into the perspective of the killer, and the modest production values make this only feel more real. Plus, his tales of woe really do inspire sympathy, which only makes his atrocities more disturbing.
In all, probably not for everyone, but if you're up for a trip into the dark sides of the human soul, this one's not to be missed.
Oh, and if this has at all gotten you interested, you might want to get the movie (and many of director Weathers' other movies) here: https://vimeo.com/ondemand/seanweathers/