Hot Picks

Kyuketsuki Gokemidoro


Goke - Bodysnatcher from Hell
Goke the Vampire / Vampire Gokemidoro



Japan 1968
produced by
Takashi Inomata for Shochiku
directed by Hajime Sato
starring Teruo Yoshida, Tomomi Sato, Eizo Kitamura, Nobu Kaneko, Hideo Ko, Kathy Horan, Yuko Kusunoki, Kazuo Kato, Hiroyuki Nishimoto, Nirihiko Yamamoto, Masaya Takahashi
written by Kyuzo Kobayashi, Susumu Takahisa, music by Shunsuke Kikuchi


review by
Mike Haberfelner



Not only is an airplane threatened by a bomb on board and a hijacker (Hideo Ko), it is also forced to crashland by an UFO in the middle of nowhere. The few survivors of the crash try to make the best of the situation, which is not all that much since the tensions between the passengers soon mount, & the hijacker takes stewardess Asakura (Tomomi Sato) hostage, but when fleeing with her is hypnotized by a nearby UFO & a bloblike alien creature enters his brain. Meanwhile the other survivors manage to bring Asakura back to the airplane - their homebase - & hypnotize her into telling them what happened, but little do they believe her when she tells the truth, instead prefer to quarrel amongst each other, making them easy victims for the hijacker turned vampire to pluck them out one by one. Then he even manages to get on board the plane, & when shady arms dealer Tokiyasu forces everyone out of the plane with a gun, he makes it easy for the vampire to kill him. Then the vampire abducts his wife Noriko (Yuko Kusunoki), who soon afterwards is used by the aliens from the UFO to make contact with the humans, telling them that they are to be invaded by the inhabitants of Gokemidoro, & resistance (as always) is futile. That said, the aliens make Noriko jump off a cliff to her death - & she hits the ground completely dried up. By now the number of the survivors is down to 6, & crooked politician Mano (Eizo Kitamura), war widow Mrs Neal (Kathy Horan) & scientist Saga (Masaya Takahashi) decide to take control over the airplane, locking the other ones - stewardess Asakura, co-pilot Sugisaka (Teruo Yoshida), & a crazy young man who turns out to be the airplane bomber - out as human sacrifices to the aliens. But no airplane bomber would be complete without a bomb, & so he blows a big hole into the plane's hull (& blows himself up with it), making the plane not such a secure place after all. The remaining 5 humans decide to join forces, only to immediately split up in 2 groups again, Mrs Neal & Mano, who go ahead to look for safety elxsewhere, & Asakura & Sugisaka, who stay behind with a seriously injured Saga. On their escape however, Mano & Mrs Neal are attacked by the vampire again, with the woman being killed while the politician rushes back to the plane for help, & when Sugisaka & Asakura offer it to him, they are locked out of the plane by Mano as reward. Luckily, Sugisaka manages to set the vampire on fire - but not the blob that inhabitated him, who now enters the plane to possess Saga, who is about to be strangled by Mano anyways but now turns the tables. Finally he goes after our co-pilot & stewardess, only to be killed in a landslide ...

And the surviving duo even find back to civilisation (in form of a highway junction) which seems to have been only a few miles away all the time - but all the drivers of the cars caught in a traffic-jam appear to be dead - sucked dry of all their blood -, as do all the patients of a nearby hospital ... unbeknowest to Sugisaka & Asakura, the aliens from Gokemidoro have already successfully invaded the earth ...

Very atmospheric sci-fi-horror-thriller that creates as much suspense with the fight humans vs vampires as it does with the fight of the humans against each other, giving a great spin to the good vs evil- or earth vs aliens-plot. As a whole the movie seems to be set in a geographical & temporal netherland, even though numerous allusions to then current events (e.g. Vietnam War) are made - giving the movie a perfect nightmarish feeling all of its own.

review © by Mike Haberfelner



Feeling lucky ?
Want to
search
any of my partnershops yourself
for more, better results ?


The links below
will take you
just there !!!





Thanks for watching !!!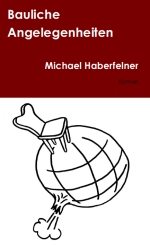 Stell Dir vor, Deine Lieblingsseifenoper birgt eine tiefere Wahrheit ...
... und stell Dir vor, der Penner von der U-Bahnstation hat doch recht ...
... und dann triffst Du auch noch die Frau Deiner (feuchten) Träume ...
Und an diesem Tag geht natürlich wieder einmal die Welt unter!!!
Bauliche Angelegenheiten
ein Roman von
Michael Haberfelner
Jetzt kaufen bei
Lulu.com