Your new movie Covet Thy Neighbor - in a few words, what is it about?
Relationships and friendships that you think are genuine, but turn out to be false or based on something else entirely. Alex is a pot dealer in a small town with his fiancee Kayla. Carter is from the city and befriends Alex only to change the young couple's lives forever.
What were you inspirations for writing Covet Thy Neighbor? And how did you come up with the movie's rather unique genre mix?
I originally came from a bigger city close to Chicago and Detroit. After living in a small community of Ashland, Oregon for almost five years now I realized how different the cultures really were. I thought to myself what if a more aggressive criminal element moved into this small town, how long what it take them to disrupt the entire community. The dynamic between friends that use you for what you have or what you can do for them is a theme of the ages. Something I've experienced myself in life whether it be with a relationship or friendship. If something seems too good to be true it just might be. Or maybe that's just my own paranoia talking.
And how did you come up with the movie's rather unique genre mix?
I'm never completely sure what genre our films fall into at time. Covet Thy Neighbor is kind of a buddy movie, crime drama, stoner comedy at times, and somewhat of a horror/thriller. Horror for the simple fact that having your entire world turned upside down is about the most horrifying thing I can think of and is something that most people can relate to.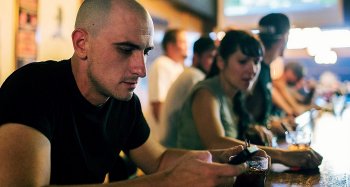 Mike Wills
To what extent could you identify with each of your movie's main characters?
Like I mentioned earlier, I've been cheated on, lied to, and used by many people in my life. I've grown wiser and tougher, but every once and awhile it happens again. I'm sure it will always be that way in some shape or another. Not trying to be pessimistic, but we live in a world were people are cutthroat competitive and can't live within their own means. Everyone, in one way or another, covet's what others have. Whether it be a woman, money, or possessions we've all been guilty at one time or another.
The movie's stoner elements - how easy or hard/how much fun were they to come up with?
Are you a cop? Ha, just kidding, it's practically legal at this point. Always fun, needed to lighten up the movie and establish a comical friendship with the two main cast members. Both Kirk Mckenzie and Kurk Kasparian are naturally funny so once they read the lines I let them goof off as much as I could to get some golden shots. I grew up watching Cheech and Chong, Half Baked, and That 70's Show, so it was fun to work with that kind of humor again.
... and your take on what I'd call "stoner culture"?
It's come a long way. I remember how much we would hide it living in Michigan and Indiana because laws were so strict for even minor possession of marijuana when I was growing up. The state of Oregon is about to legalize this year and frankly it's about time. Marijuana is extremely harmless when compared to alcohol, prescription drugs, and tobacco. I still believe if they would have decriminalized it years ago and cooled off on the drug war, the epidemic of meth across the country would have never existed, or remained in the darkest of places instead of popping up everywhere. I believe this generation of television and filmmakers made marijuana so mainstream in their works that people started to get used to it and accept it. We've come a long way since Reefer Madness. Media can be extremely powerful in that way. Never underestimate the influence it has on our culture, whether good or bad.
What can you tell us about your directorial approach to your story at hand?
As with our first film Creeper, Covet Thy Neighbor was made on a budget next to nothing. It took everyone from production assistants, actors, and crew to make it happen. Whether it was someone bringing food or finding a location to shoot. I've been blessed with finding a group of actors and crew that want to work and love what they do. No one is looking for a big paycheck here. Hopefully the word gets out on Tunnel 13 Films and we can give back to all these people who have donated time out of their lives to make this happen.
Do talk about your key cast, and why exactly these people?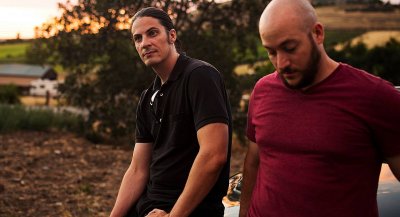 Kirk McKenzie, Kurk Kasparian
I had worked with Kirk Mckenzie on Creeper in a very small role. Needless to say he nailed it and was the comic relief in a movie that was extremely dark. Cannot praise him and his buddy Mike Wills (Joey) enough for dedicating their time and killing every scene. The two of them are ridiculously funny together, have to cast them in a comedy together. Kurk Kasparian is extremely focused and dedicated. I've had the pleasure of working with him on other projects. Not only does he act in his films, but he's working behind the scenes as well. Jeb Livingston, always the first to show up and the last one to leave, whether it's the wrap party or on set. Kat Wondergloom was our newcomer to the screen. Once I saw her audition I knew she was perfect for the role of Kayla. Almost like I had written it for her.
What can you tell us about the shoot as such, and the on-set atmosphere?
It's like Vegas, what happens on set stays on set. Just kidding, it was amazing. A lot of us already knew each other and were friends so it makes it that much more fun on set. Most of the time it was like we all were just hanging out. Biggest challenge was to get everyone to stop laughing at each other's jokes before I called action. There's a 7-minute gag reel that we showed at the premiere that tells the story pretty well. A ton of spoilers are in it, but maybe we'll find a way to release it with a purchase of the film.
A few words about critical and audience reception of Covet Thy Neighbor so far?
The local community has responded with positive feedback. It's an entertaining film and its 30 minute runtime makes sure it doesn't drag on too long. For the first time in my life I had people that came up to me and said it could have been longer. That's a good thing.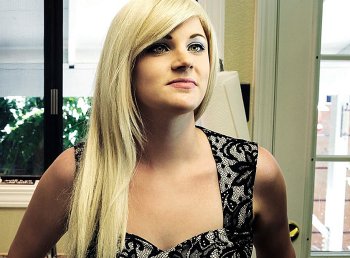 Kat Wondergloom
When will the film be released onto the general public?
It's out now: http://covet.tunnel13films.com/
Only charging $2 dollars for a download. Support independent film people! You keep watching and we'll keep making movies!
Any future projects you'd like to share?
A few things are in the works. 2014 was a very dark and emotional year for me. Lost one of the most important members of my family. This heartbreak was followed by a rollercoaster ride of events. Almost gave up on life last year so either the next project will be extremely dark, dramatic, or the funniest comedy ever.
Your/your movie's website, Facebook, whatever else?
https://twitter.com/tunnel13films
https://www.facebook.com/tunnel13films
https://www.facebook.com/Covetthyneighbor
https://instagram.com/tunnel13films/
and our last film: https://www.facebook.com/CreeperPSITheaterFilms
Anything else you are dying to mention and I have merely forgotten to ask?

Feeling lucky ?
Want to
search
any of my partnershops yourself
for more, better results ?

The links below
will take you
just there!!!

Find Ron Huffstutter
at the amazons ...

amazon.com

amazon.co.uk

amazon.de
Looking for imports ?
Find Ron Huffstutter here ...
Something naughty ?
(Must be over 18 to go there !)

It's been a trying time getting everything going, but we are here to make quality films and be in a community that supports the arts. With your help and the help of everyone working hard at Tunnel 13 Films we can make Southern Oregon and our friends all over the state, country, and world know that we are serious and here to stay. Long live the dream.
Thanks of the interview!