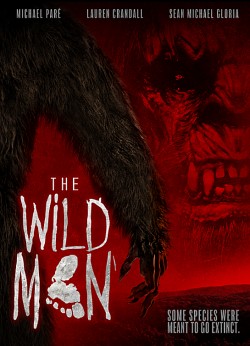 Documentary filmmaker Sarah (Lauren Crandall) and her team - Brandon (Julian Green) and Tim (Mike Reed) are investigating the unnaturally high number of girls disappearing in an otherwise sleepy Floridian small town, and they soon stumble upon all kinds of conspiracy theories, which they soon decide to follow as law enforcement proves to be less than helpful and some locals actually try to drive them out of town. Now the wildest theory might be that the Florida version of Bigfoot, the Skunk Ape (Tim Bedinghaus) has taken the girls, and there's a local, Dale (David E. McMahon), who tells them he can track down the Skunk Ape - and to his credit, when they go for an expedition that night, they actually run into the Skunk Ape ... but also a bunch of soldiers, who shoot Dale dead point blank and capture and drag away Tim. Desperate to get their friend back, Sarah and Brandon hook up with two conspiracy theorists, X (Sean Michael Gloria) and Ronnie (Nicholas Denmon), who tell them about a secret gouvernment facility not far from town and volunteer to break into the place with them. But of course, once inside X and Ronnie reveal their own agenda, and soon enough the Skunk Ape's loose in the lab, and he's seriously pissed ...
Veteran actor and fan fave Michael Paré plays the facility's head with an evil agenda.
Mostly shot mockumentary style, this movie fortunately doesn't take this approach too seriously and switches to proper filmmaking ever so often for maximum effect - and this actually is a rather effective Bigfoot thriller, one that's nicely structured and fast enough paced with plenty of action setpieces to keep one at the edge of one's seat even when the story gets slightly silly, and a solid cast keeps things grounded to make this one cool piece of genre cinema.