Hot Picks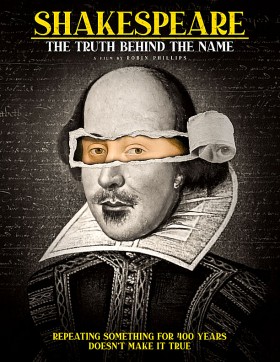 Who was William Shakespeare, really? Was he the son of a glove maker from Stratford Upon Avon, as common knowledge has us know? But then, how did he know all the inner workings of the Royal Court, then not nearly as common knowledge as nowadays, how did he get to study classic poetry and the like, how did he know so much about foreign country when travelling abroad wasn't a common thing? Now this film makes the case that who we consider as William Shakespeare isn't the man who wrote all these plays, sonnets and whatnot at all, but it was indeed Edward De Vere, 17th Earl of Oxford, a contemporary of Shakespeare, a close confidante of Queen Elizabeth I, a very well-educated man with proven literary skills and a love for the theatre who had not only intimate knowledge of the court, but has travelled to most countries Shakespeare's plays are set in, his own experiences seem to be mirrored in Shakespeare's work, and who might only have written under a pen name because noblemen at his day and age weren't allowed to practise any legal trade. And after his death, his authorship remained a secret for patriotic reasons, and any documents pertaining to it were destroyed ...
Now I have to admit, while I'm a great admirer of Shakespeare the writer, I know very little about his life, let alone the actual authorship of his work (including the controversy about his authorship), and to be quite honest, this film doesn't convince me that Edward De Vere actually was behind the work of Shakespeare, simply because that while the film makes a great case, all it presents is circumstantial evidence and not a shred of concrete proof, trying to argue instead while it had been destroyed. Plus, the many parallels between Shakespeare's work and De Vere's life seem often forced, being based on the false assumption that a writer (even one as great as Shakespeare) needs to have experienced things oneself to write them down.
Now all that said, in its own right, Shakespeare: The Truth Behind the Name is a pretty fascinating film, thanks not only due to the wealth of information about Elizabethean times dug up for the documentary, but also due to Robin K. Phillips very spirited presentation that is actually as humourous as it is informative - so much so that it doesn't really matter where you stand on this matter, or if you find the film convincing about its core subject, it's a very good watch nevertheless.