Hot Picks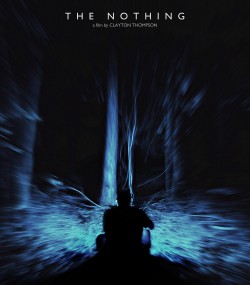 Having only recently graduated, Clayton (Clayton Thompson) is ready to take the world by storm as an artist, and he wants to model himself after Hemingway, as someone who can draw from his rich experiences, who can turn the most excrutiating lows in his life into stories of great artistry. Thing is, Clayton hasn't had any crucial experiences, he has led a somewhat sheltered life with a girlfriend, Mikaila (Katie Adkins), whom he loves and has a very steady relationship with. Plus, today's world of distractions and noise is hardly fit to provide him with the existential turnaround he feels necessary for his art. So he has come up with an idea, why not spend a few nights in the woods entirely cut off from civilisation, and entirely on his own, without any cellphone or even any idea where he is, just to achieve that epiphany he thinks he needs - and of course putting the whole thing on film for posterity. Mikaila is dead set against it, thinking he's risking his life for a stupid idea, and she leaves him in no doubt about it, too, but promises to drive him out into the wild, and to pick him up after 5 days.
Despite Mikaila's reservations, everything goes very well at first, and Clayton does a good job settling in. The silence and lack of distractions get to Clayton though, and he starts to hear noises he thinks suggest that there's someone or something there besides him - and not seeing whatever it is of course only messes with his mind, so much so that eventually he abandons his campsite. He makes it to a mysterious cabin that contains nothing but six eerily looking chairs in a perfect circle and a book with blank pages. And this is where Clayton really starts losing it ...
Found footage films are pretty much a dime a dozen these days, but The Nothing is one of the few that gets the approach right by really making the approach the central part of the film's premise and really builds upon it rather than making it just an aesthetic or budgetary choice. Apart from that, director Clayton Thompson still tries to make the film as cinematic as possible, chooses interesting angles and shots, and puts an emphasis on atmosphere to really draw the audience in. And his central performance is suitably relatable and disturbing at the same time, which fits the movie rather well.
Worth a look for sure.
And if this has gotten you interested, you can watch this movie now on Avail TV, either via the app, or directly on the website: http://www.availfilms.com/video-on-demand/