Your new movie Glass Cabin - in a few words, what is it about?
To me, paranoia, isolation and snow.
How did the project come together to begin with, and what drew you to its story in the first place?
The project is the brainchild of writer-director Can TŁredi who found the Glass Cabin when he was on location scout as a DP for another movie. Heíd been writing sketch films that were in the psychological thriller genre, and this was his journey into digging deeper into the theme.
Glass Cabinís story really spoke to me as a woman. Sometimes we just donít feel safe. Walking down the street, I feel so much more of a target, someone catcalling can completely ruin my day and make me feel claustrophobic. As a small woman if someone attacks me, I couldnít fend them off. I recognise the paranoia of Scarlett. Once I was house-sitting in a family friendís large apartment, and I got extremely paranoid after watching World War Z. I started thinking, what if the zombie apocalypse happens, thereís no sustainable food on this 10th floor apartment, I donít know how to use a gun, what do I do?
Of course, thereís something really beautiful in the ambiguity too, we donít know if David means Scarlett harm or is just stranded in the snow. I find that very interesting.
With Glass Cabin being a horror film, is that a genre at all dear to you, and why (not)?
100%. I donít know why but I was always attracted to the macabre. No one else in my family particularly likes horror but I always liked weird stories. I suppose the first film to put me on that path was Tim Burtonís Edward Scissorhands. After watching that I developed into a classic teen goth Wiccan princess (complete with Ouija Board seances and Bloody Mary summoning in the mirror) watching Buffy, Sabrina, Charmed, Lost Boys and The Craft. That was my initial education. It took me a bit longer to get into a more academic appreciation of horror history and classic horror. I took a lot of gothic literature classes during my English Lit degree and then an Exploitation Film Class during my Film Theory MA at Kings College London and it totally blew me away. Iíve been seeking out that type of cinema since and recently started continuing my education with the Miskatonic Institute of Horror lectures in LA.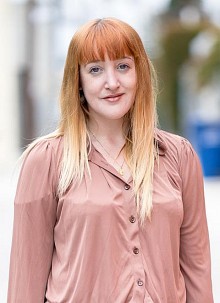 © Zack Morrison
Now as a producer, Iím most interested in horror with a political message. I think the new generation of horror fan call this elevated horror, Jordan Peeleís Get Out is a good example with its underlying comment on race. Horror movies have been political for a long time though. The Hunger could be seen as a metaphor for the AIDS crisis and Dawn of the Dead looked at American consumerism with its mall setting.
What can you tell us about Glass Cabin's writer/director Can TŁredi, and what was your collaboration like?
Can TŁredi and I had been wanting to collaborate on a smart project for a long time. I first came across his work in screenwriting class where he wrote a dreamy dystopian script. I think our collaborationís pretty organic, weíre both quite relaxed people. Communication is key, if either of us has a difference of opinion we talk it out. Itís really lovely working with someone whoís craft I deeply respect and consider a friend.
What were the challenges of bringing Glass Cabin to the screen from a producer's point of view?
I hinted at it earlier but the main gift and challenge was the snow. We hadnít planned for it at all. There was a second location crew lodging located nearby but due to the blizzard everyone got snowed in at set.
Luckily a friend of the AD joined us who was a chef so everyone had food. He used to work with Michelin star chefs so it was really good too.
The $64-question of course, where can Glass Cabin be seen?
Currently, the film is just beginning its festival journey so it can be seen at Screamfest on October 13th. Then hopefully it will play others and get distribution. Stay tuned!
Anything you can tell us about audience and critical reception of Glass Cabin yet?
Audience not yet as it hasnít screened but weíve been getting a ton of excellent reviews. Including from you guys! Thank you <3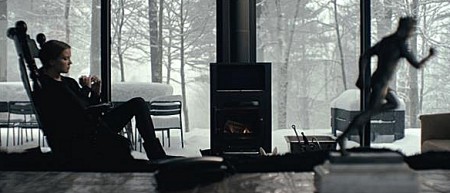 © Can TŁredi
Any future projects you'd like to share?
Can TŁredi and I are working on our first feature! The Archer, logline: A Turkish immigrant coupleís belief is challenged when they unknowingly start archery lessons with a cult leader.
We shoot in December so getting all the production elements in place. Itís all go and very exciting!
And Iím working with director Sebastian Sarinana on a project called Major Arcana, logline: 3 grieving daughters discover the power of sisterhood when they reanimate their mother from the dead. We just reached our $23k crowdfunding goal, locked location and are casting and crewing up!
What got you into film production in the first place, and did you receive any formal training on the subject?
I think producing sort of finds you. I was a pre-teen cinephile, engulfing all the moving image content I could and staying up late to watch award show red carpets. One day, I turned around to my parents and said I want to be a producer and they brushed this off. I then tried film directing and realized I enjoyed organizing sets more than directing them. Then I had a good many placements in film marketing (BBC America, The Weinstein Company, Film at Lincoln Center) and started a company producing immersive theatre events (One of Us, Whitechapel) on the side and realized I wanted to be a producer. Finally, I enrolled in Columbiaís MFA Producing program. I do think that a producer could be doing a multitude of things, it takes problem solving and innate entrepreneurship.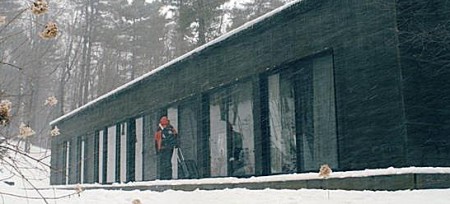 © Can TŁredi
What can you tell us about your filmwork prior to Glass Cabin?
A lot! Iíve done all sorts of different film-related things. I was going through my master resume the other day and it was junior sales agent, distribution intern, junior publicist, marketeerÖ At this point it may just be best to quote my short bio: "A UK/German native, Maya has produced in Beijing, New York, Mexico City and London. Prior to this, she moonlighted in marketing (The Weinstein Company, BBC and Film Society of Lincoln Center) before landing in the female content space (Refinery 29 & Maven Pictures). Her most recent credits include Deathcemberís A Christmas Miracle (2019) by Vivienne Vaughn and Tribeca Untold Stories Grant winner Lucky Grandma. She is a Columbia University Creative Producing MFA Graduate & a finalist of the Marcie Bloom/Sony Fellowship."
How would you describe yourself as a producer, and how hands-on or hands-off are you usually on your projects?
My background is an English Literature BA, Film Theory MA and Filmmaking MFA, which has given me an academic way of approaching projects and respect for story over financial viability. I see myself as a creative partner, developing the story with the director, however long it takes. Iím also extremely hands on, I want to be involved with all the minutiae from idea conception, to development (lots of note giving), to post, to festival, to distribution. Thatís the partnership! I usually UPM the sets I put together so Iím around if something goes wrong and Iíll sit in the edit room where possible. I asked my friend this question about me as itís kind of awkward and she said Iím ďa go-getter who doesnít wait for opportunities but work in a fast, proactive way.Ē So there you have it!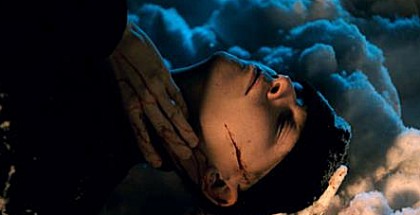 © Can TŁredi
Producers, filmmakers, whoever else who inspire you?
Christine Vachon, Floria Sigismondi, Andrea Arnold, Amy Heckerling, Jane Campion, Siouxsie Sioux, David Bowie, Vivienne Westwood, Jean-Paul Gaulthier, Shirley Manson, Courtney Love, Clive Barker, Maya Deren, Kenneth AngerÖ These are a few of my favorite people!
Your favourite movies?
I always stumble at this question as depending on when you ask me my answer changes! Argentoís Suspiria, Veneno Para las Hadas, Eraserhead, Existenz, Holy Mountain, Possession, The Lure, Nightbreed, Ghost World and many more!
... and of course, films you really deplore?
Hmm, Iím sure there are lots but the first that comes to mind is La La Land. There is a special circle of hell for that film (sorry Emma Stone, youíre fab).

Feeling lucky ?
Want to
search
any of my partnershops yourself
for more, better results ?

The links below
will take you
just there!!!


Your/your movie's website, Facebook, whatever else?
For the film we have: www.adafilm.co/glass-cabin#1
Buy tickets to our premiere here: screamfestla.com/2019/film/glass-cabin
I have an under-construction website, www.mhkproductions.com, and a fledgling horror travel Instagram @wyldetravail
Anything else you're dying to mention and I have merely forgotten to ask?
My short Expiration and a short I produced, Nicole Allanís AU, are poised to get distribution on Dark Matter TV. Watch out for them!
Thanks for the interview!
No, thank you!