Your new movie Slasher House 2 - in a few words, what is it about, and what can you tell us about your character in it?
Slasher House 2 is a seriously action packed horror/ thriller which follows the story of Red our renegade heroine on her mission to find out the mastermind behind Slasher House. I play Amber, the ditsy blonde stripper who has been plunged into the world of killers, maniacs and monsters as Red's unwanted sidekick.
What did you draw upon to bring Amber to life, and how much Luna Wolf can we find in her, actually?
Well those who know me I'm not as scary as I seem, those who really know me will tell you I'm a bit of a ditz myself, most of the little actions I didn't need to think too much about, even the action stuff comes naturally from growing up with boys.
How did you become involved with the project in the first place, and were you at all aware of the first Slasher House prior to your involvement with this one?
I actually applied via StarNow months before I got cast, then I get this email from the guys about casting as the actress playing Amber at the time had some problems and had to drop out. We had an interview via Skype and the rest is history, those poor guys didn't know what they were in for hehehe.
Slasher House 2 is actually quite action heavy for a horror film - so how did you go about your action scenes?
So earlier I mentioned I grew up with boys, we were always beating each other up and falling out of trees so I was pretty prepared for the physical strain on my body which helped. I also have done tons of martial arts training in my life mostly for fun as it's a great way to keep fit.
... and how much fun were these scenes to shoot?
You would not believe the fun we all had, I've been on some great shoots but these guys really are amazing, as most productions in horror this one was so so hard, we shot mostly at night and in seriously cold conditions, but the team pulled together and kept each other going! Anna and Mike were so incredible patient and Moray did everything he could to keep my poor limited wardrobe self warm with blankets and fresh hot water bottles, and with the rest of the team's efficiency it pulled together so well.
Do talk about your director Mj Dixon [Mj Dixon interview - click here], and what was your collaboration with him like?
Mike is seriously talented, his creative vision is so incredible… I cannot tell you, when he has an idea it goes beyond what most people can imagine until the finished product… Even I was blown away with the finished production.
What can you tell us about the shoot as such, and the on-set atmosphere?
The atmosphere was so great, I had never met any of the guys before and to be honest I was very nervous… but seconds after I arrived I felt so at ease and welcome. It really helped get us through the massive creative task we had in front of us… an experience I would do all again in a heartbeat and I can't wait for the next time we work together… I can safely say I have made some amazing friends from this production.
Recently, you've also played the lead in Harvest - so what's that one about, and how did you get involved?
Harvest is about Heather who wakes in a cupboard tied and gagged, how did she get there? Well I can't say too much… This project came about after I worked with Chris Collier [Chris Collier interview - click here] as his presenter for FrightFest 2015, again, another amazing time with the team and I just couldn't wait to work with him again.
In Harvest you play a woman who's in constant severe pain - so how do you even prepare for such a role, how do you play it?
Throughout my life I've been a very adventurous tomboy kinda girl, from riding motor bikes as a youngster to shooting my brother with home made arrows, with this kind of adventure in my childhood you get kinda used to pain, to prepare for this role I just took my mind back to those days and applied mental and emotional disaster to the mix… I really hope it came over how I imagined.
You pretty much carry Harvest almost entirely on your own - is that a special kind of strain for you as an actress?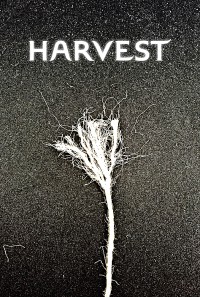 Feeling lucky ?
Want to
search
any of my partnershops yourself
for more, better results ?

The links below
will take you
just there!!!


It was pretty daunting really as there wasn't live beings to interact with, but once we got shooting with Chris' direction it went in my opinion quite smoothly.
You also did your own special effects makeup on Harvest, right? So do talk about that aspect of the shoot for a bit!
I did, yes, something I shouldn't really admit to but I'm going to anyway… I used to fake bruises at school to get out of P.E and say ooohhhh I got stepped on by a horse or something… then I used my wile knowledge gained from the special features on horror movies to create bruises with makeup… I loved the subject so much that I continued to play with other methods of creating grotesque horror SFX.
Any future projects you'd like to share?
I do have some super incredible projects coming up with some pretty big names in horror performing and filming, but I can't say too much right now so stay tuned for more info very soon.
Your website, Facebook, whatever else?
Me: http://www.lunas-disturbia.com/ and
https://www.facebook.com/lunawolfofficial/
Disturbia Films: http://www.disturbia-films.com/ and https://www.facebook.com/disturbiafilmsuk/
Tattooing and piercing: http://www.ladywolf.uk/ and https://www.facebook.com/LadyWolfLuna/
Slasher House 2: https://www.facebook.com/groups/mycho/ and https://www.facebook.com/slasherhouse/
Harvest: https://www.facebook.com/24FootSquare/
Thanks for the interview!